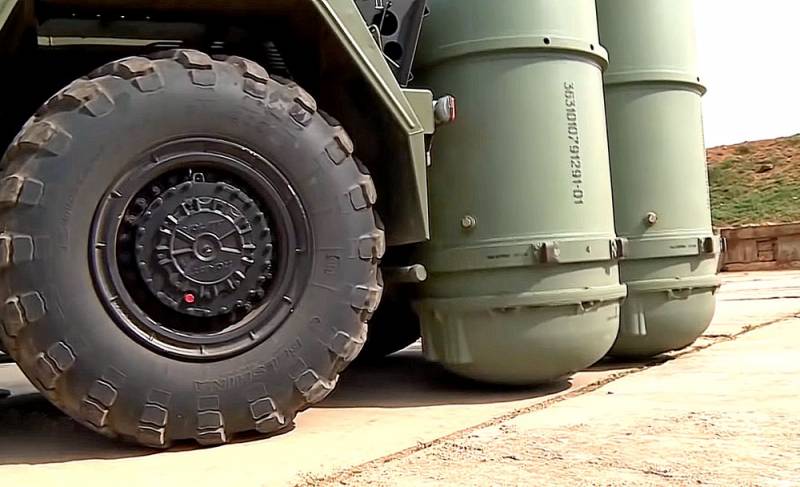 In July 2020, the Turkish military conducted exercises at the Myrted air base near Ankara, during which they aimed their S-400 air defense systems at American F-16 fighters. This was regarded by the White House as a provocation, especially since the tests were carried out the day after negotiations between the presidents of Turkey and the United States. This is reported by the Turkish edition Haber7.
Senate Foreign Relations Committee Chairman Jim Rush, in an interview with Defense News, stressed the decline in the level of cooperation between Washington and Ankara in recent years. This cooling was influenced by Turkey's purchase of S-400 complexes from Russia - according to Rush, this deal is beneficial to Putin and threatens the integrity of the North Atlantic Alliance.
This is how some Turkish readers reacted to this
news
:
The US itself threatens NATO - they must be removed from there
- says the user with the nickname "blue homeland".
Athens has the same missile systems, but they do not undermine the Alliance system. But we have better. We will also buy the S-500
- remarks Selami Uchar.
You only care about NATO interests, and who will handle Turkish affairs?
- Avshar is indignant.
And what else should we test air defense systems on - do we have other aircraft?
- the user with the nickname "humanity" asks logically.
What other planes should have been targeted (Greece has an F-16)? Now we understand why we need a Russian air defense system. We can declare the entire Mediterranean as an unmanned zone. The Russian Federation is not our friend, but threats come from the West as well. We don't have our own air defense systems yet - we have to buy from others
- such a comment is given by Akhmet.
I will not forget that the Russians made our 34 soldiers martyrs. It's better to be friends with the USA than with Moscow
- the user assumes "citizen".
Turkey is in NATO, but the main threat to us comes precisely from the countries of the Alliance. Look at Greece, Syria, Democratic Union. The threat is not Russia, but the United States. It is because of Washington that our country has lost more than 34 thousand people in the fight against terrorism
- this is the opinion of the user with the nickname "Chechen".
Well, have those who talk about the inactivation of the S-400 systems "eaten"?
- the user "alp" asks maliciously.
The United States sponsors terrorism and kills civilians. Don't worry, we'll test it on the F-35 too
- "calms down" Kirkdokuzelli.
Or maybe "by mistake" we take and shoot down an American plane? They can "accidentally" do it, and why can't we?
- makes a proposal from Afk.
Great news, I liked it
- the user "Iz Tokata" expresses his attitude to the tests of the S-400 on American aircraft.