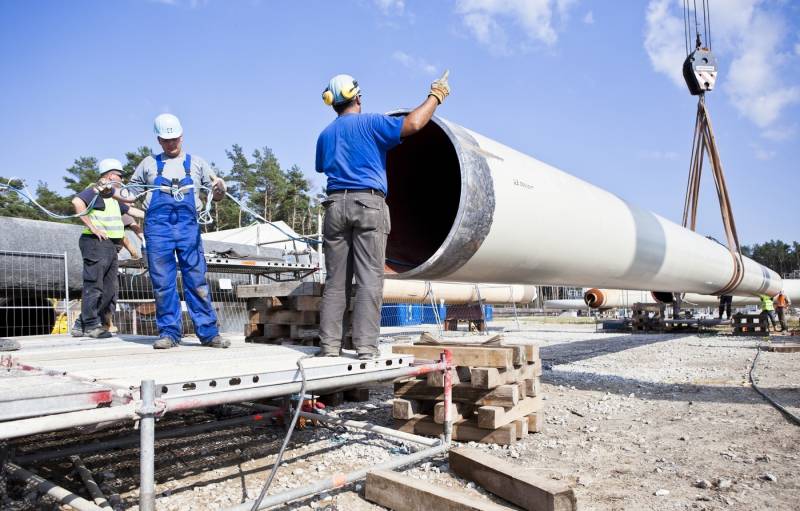 US Secretary of State Mike Pompeo visited Warsaw last week. During his visit, Polish government spokesman for strategic energy infrastructure Piotr Naimski initialed an agreement on cooperation between Poland and the United States in the development of civilian nuclear
of technologies
... This document is important for Poland, because without nuclear power, the Poles will be forced to buy Russian gas. The Polish resource Biznes Alert writes about this.
One of the advantages of developing a nuclear program in Poland is that nuclear power will allow Warsaw to maintain a low dependence on natural gas imports. Currently, energy and heating needs about 4 billion cubic meters of natural gas out of 17 billion consumed annually in Poland. Experts predict an increase in these volumes to 18 billion cubic meters after 2040.
However, nuclear power will not be able to fully meet the needs of the Poles in the coming years. LNG will be attractive in terms of prices, but there is no guarantee that this will continue until mid-decade.
The current plans of the Poles include the construction of the Baltic Pipe (10 billion cubic meters of gas per year), the expansion of the LNG terminal (8,3 billion cubic meters per year) and the withdrawal of the floating gas terminal (FSRU) into the Gulf of Gdansk (4,5 billion cubic meters per year ). In total, this is less than 23 billion cubic meters of gas per year, and together with domestic production of up to 5 billion cubic meters, this figure increases to 28 billion cubic meters of fuel per year. If now Poland needs 17 billion cubic meters per year, of which 4 billion - for energy and heat, after an increase in demand in these sectors to the projected 18 billion cubic meters per year, this will require 27 billion cubic meters per year under the unrealistic assumption that demand is outside these sectors will not grow.
Consequently, Poland will need one more gas source, and that could be Nord Stream and the Nord Stream 2 currently under construction. If the Polish government wants to avoid the risk of dependence on Russian gas, it must implement the provisions of its nuclear program, according to which Poland will have 6-9 GW of nuclear energy by 2043, the newspaper said.