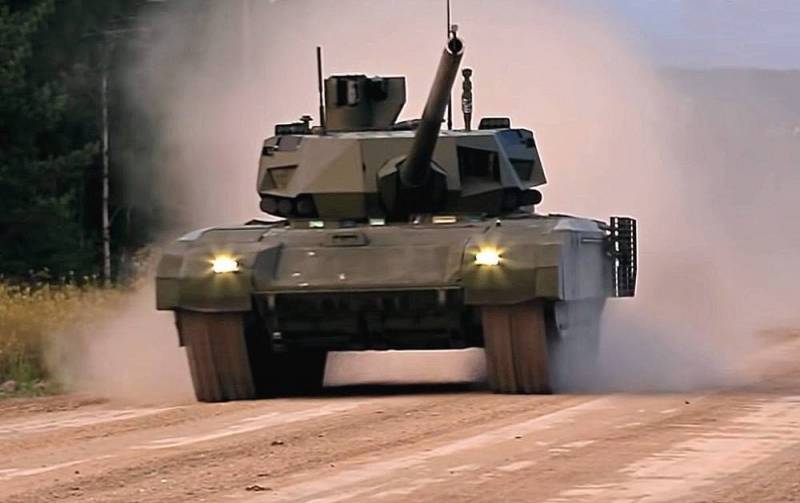 Russia is ready to offer foreign buyers its most modern weapons, including the T-14 Armata tank. This was announced yesterday by the head of the Russian Federal Service for Military-Technical Cooperation Dmitry Shugaev.
It would seem that export is always good. But does not our country risk thus "presenting" its unique
Technology
? After all, today Russia is the leading player in the arms market, ranking second after the United States.
Last year, our revenue from the sale of air defense systems, combat aircraft and missiles exceeded $ 15 billion. Moreover, every sold S-400 or MiG-35 carries advanced technologies in a concentrated form, which, as some believe, can be stolen.
As for the T-14 "Armata", it is the best main battle tank in the world according to the Jane's weapons guide. Deliveries of the export version of the combat vehicle will begin as early as next year, when the order for the supply of 132 units to the Russian troops will be fulfilled.
According to some reports, India, Egypt, Algeria and a number of other countries are planning to update their tank fleet with our T-14s. But will it not turn out that the purchased tank will be "disassembled into cogs", studied and copied? Absolutely not.
Practice has shown that it is almost impossible to copy advanced weapons without an appropriate engineering school, industrial base and technical experience. As an example, we can cite Turkey, which since 2007 has been unsuccessfully trying to create its own tank "Altai" on the basis of "Leopard", India, beating over its "Arjun" since 1998, and even industrialized China, which barely "reached" the parameters of its ZTZ -99 to our T-90MS.