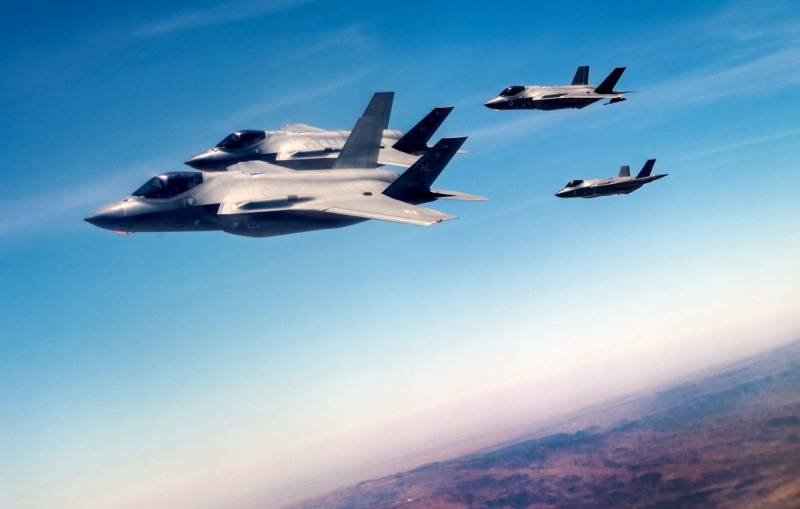 On October 18 this year, the UN Security Council embargo on arms supplies to Iran may expire. If the United States does not provide for an extension of the ban (which, however, looks unlikely), the Islamic Republic will be able to acquire new modern weapons from Moscow and Beijing. Given this possibility, Israel is conducting exercises to practice the destruction of the Russian S-400 air defense system. Breaking Defense writes about it.
On August 2, the United States and Israel conducted a second Enduring Lightning exercise aimed at improving the air and ground strike capabilities of the fifth generation F-35 fighter. Israeli F-35Is trained alongside American F-35A from the 421st Expeditionary Fighter Squadron, supported by the Israel Air Force Nachshon guidance and control aircraft. During the exercise, the response to ground-to-air threats was practiced - this made it possible to improve the quality of destruction of a complex air defense system and enemy fighters before attacking ground targets.
The Enduring Lightning II scenario accurately reflects what American and Israeli pilots might face in battle if Tehran buys new air defenses and fighter aircraft from Moscow or Beijing. The F-35 will have to be able to successfully counter Iranian anti-aircraft systems to facilitate direct or remote strikes against ground targets.
The concern of Israel and its allies about Iran's growing military capabilities is well founded. Iran has already invested in modernized Russian air defense systems such as the S-300. In 2019, Tehran also planned to acquire the S-400, which was refused by Moscow. But if the arms embargo is suspended, Russia will be able to sell Iran the most advanced air defense systems, as well as fighters and other weapons systems.
The Kremlin will surely find an active buyer in Tehran. Iranian Foreign Minister Mohammad Zarif visited Moscow twice in July 2020, and Iranian Ambassador Qasem Jalali bluntly stated that the country is seeking to "strengthen its defense potential" by purchasing weapons from Moscow.
Iranian President Hassan Rouhani has called on Russia and China to counter US efforts to extend the arms embargo. All of this makes the Enduring Lightning II military exercise and other similar maneuvers more important than ever. Perhaps the UAE will also take part in the next exercises of the United States and Israel.