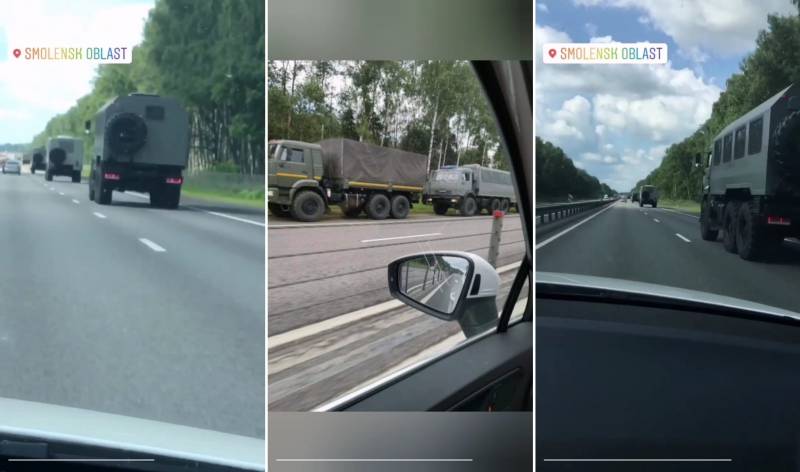 On the M1 Moscow - Minsk highway there is a convoy of special automobile
equipment
unmarked in the direction of the border with the Republic of Belarus. Similar special vehicles moved along the route St. Petersburg - Pskov, the direction of movement is the border with Belarus. Is the Russian side preparing for an emergency related to the events in Belarus? Quite possible.
Meanwhile, on Sunday, August 16, people from all regions of the country gathered on Independence Square in the Belarusian capital to support Alexander Lukashenko. The event was attended by representatives of state bodies, including the head of the presidential administration Igor Sergeenko and the chairman of the Council of the Republic of Belarus Natalya Kochanova.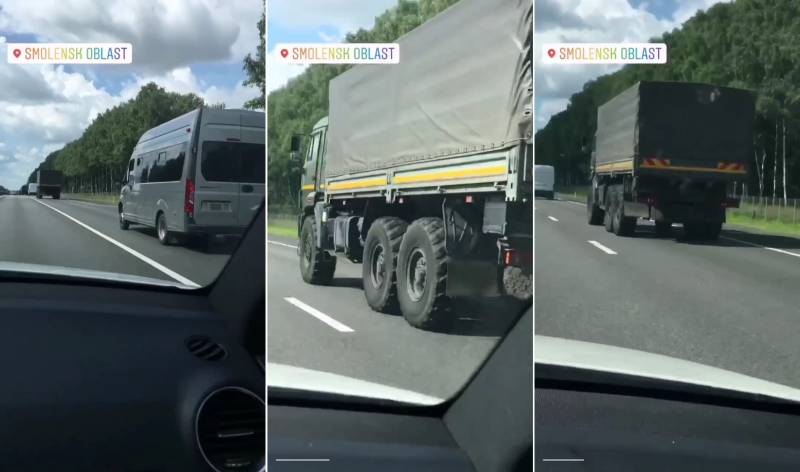 The newly elected President of the country Alexander Lukashenko himself did not stand aside - the Belarusian leader made a speech at the rally.
You have come here so that for the first time in 25 years we can together defend the independence of our country and our families. I still remember the dashing nineties of the last century, when people stood here and asked to feed their children. I vowed then that the citizens of Belarus would no longer have reasons to go out to the squares - I am not a supporter of rallies and Maidans. But this time I have to call you for help and this is not my fault.
- stressed the president.
On the same day, a large-scale rally against the incumbent president gathered in Minsk, in which at least 50 thousand people took part.
Earlier it became known about two telephone conversations between Vladimir Putin and Alexander Lukashenko. The Russian side, as noted, assured Minsk that, if necessary, it would provide comprehensive assistance to the fraternal state.