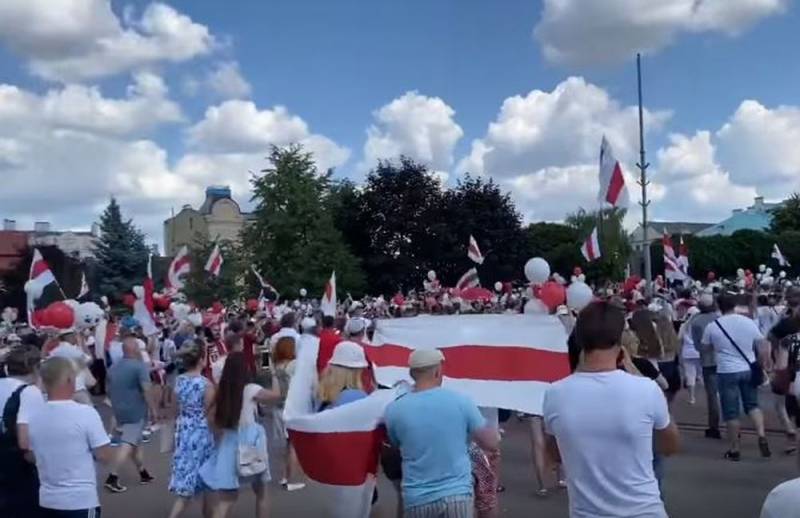 Russian
political
consultant Oleg Matveychev explained why Belarus was engulfed in protests and how they differ from similar actions in other countries.
First of all, the expert drew attention to the peculiarities of the "color revolution" in Belarus.
There is no corruption in Belarus. There are no oligarchs. There is no unemployment. There is no paid medicine. There is no pension reform. There are no raiders. There is no war. No crime. There is no poverty. There are no reasons that are always slipped to us for our Maidan. Which proves once again that revolutions do not occur for these reasons
- wrote a well-known political scientist on his Facebook on August 16, 2020.
Matveychev explained that the talks and demands of the West about the change of power are meaningless. For example, in Singapore, Lee Kwang Yew ruled for 30 years, and then his loved ones for another 20 years. But there were no protests and there are many such examples. So that's not the point.
To say that Belarusians are bored with life is also not necessary, because Lukashenka has not even banned casinos, and Kaliningrad, the Baltic countries, Poland and Ukraine are literally within walking distance. Moreover, Lukashenko made the Internet available and developed his country in every possible way so that it would not seem purely agrarian. This means that this is not the reason.
If in Belarus there was a confrontation between elites and a struggle between oligarchs, then at least this could explain what is happening.
What then is there? What is the indispensable main and only condition for any revolution regardless of country and time?
he asks.
Matveychev believes that the fault is a large number of inadequate personalities, "who think that they are proud, free and smart, who do not see what kind of happiness they live in." They themselves do not know what they want, but they destroy everything.
After that, the expert indicated where the said audience came from. He is convinced that Lukashenka himself gave access to "the brains of Belarusians". Therefore, one should not be surprised at the current situation. The West began to use the Internet against the current Belarusian government, methodically brainwashing the residents of the country.
Therefore, the problem of Belarus is not in the authoritarianism of the authorities or dictatorship, but quite the opposite - in the desire of the authorities to demonstrate in every possible way their democracy and compliance with the standards of Western countries.
If you let "family friends" into the house in your absence, then do not be surprised that one day you will see them in bed with your wife. If you allow Western media, NGOs and Western content into your country, then do not be surprised that your people will end up in bed with the West. Let the Belarusians now not be anti-Russian and don't want to go to Poland like slaves. But now the task of the first stage is being solved - to overthrow Lukashenka. Privatizations, Nazism, poverty, civil war - will come later ...
he summed up.