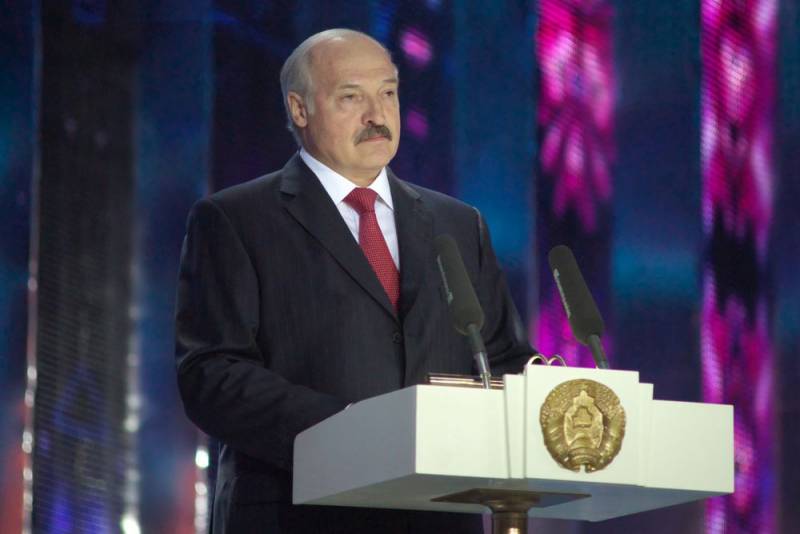 At the recently held at the Strategic Management Center of the Ministry of Defense of Belarus
Meeting
, where the tactics of countering the "Ukrainian scenario" were discussed, President Alexander Lukashenko became concerned about the increased activity of NATO near the country's borders. In this regard, he ordered the transfer of an airborne brigade near Grodno and turned to the Russian leader Vladimir Putin for help.
It should be noted that the expert community has already reacted to Lukashenko's words and the possible transfer of Russian troops to Belarus, expressing their thoughts on social networks and the media.
For example, trade union leader Alexander Yaroshuk, head of the Belarusian Congress of Democratic Trade Unions (BKDP), believes that there will be no entry of Russian troops into the territory of Belarus. In his opinion, Russia understands perfectly well that what is happening in Belarus is an internal political crisis, which should not be intervened by force, as this can lead to bad consequences.
I was assured (in Moscow - ed.) That all talks about the possible introduction of Russian troops into Belarus are exclusively provocative and have nothing to do with reality.
- said Yaroshuk.
Moreover, the Russian
political
consultant Oleg Matveychev called the "ideal option" for the development of the situation in Belarus for Moscow.
The ideal option for Russia is if some general strangles Lukashenko to the general joy of the rebels, and the next day announces reunification with Russia to the general joy of 80% of the country's population. I can imagine what the screeching will be in the opposition camp: "Bring back Lukashenka!" Moreover, Europe and the United States will have to express extreme concern about the unconstitutional coup and the removal of the "legally elected president
- said Matveychev.
In turn, the author of the term "Russian Spring", political scientist Yegor Kholmogorov is sure that Moscow needs to intervene in what is happening on the territory of Belarus.
Russia must clearly show that Belarus is our protectorate, and its fate is decided in Moscow. At the same time, it is absolutely not necessary and even undesirable to support Lukashenka
- he is convinced.
Kholmogorov drew attention to the fact that if Moscow refuses to intervene, it will be regarded by those around him as cowardice and inability to defend its interests. After that, the West will increase sanctions pressure on Russia, the countries of Eastern Europe will become more insolent, and the opposition may turn to violent methods of struggle. As a result, Lukashenka will understand that there is no support for Moscow and will bend under the European integrators. At the same time, no one in the West will thank Moscow for this. But the most important thing is that Russia will show that Belarus is a stranger to it and that Moscow has no rights to it.