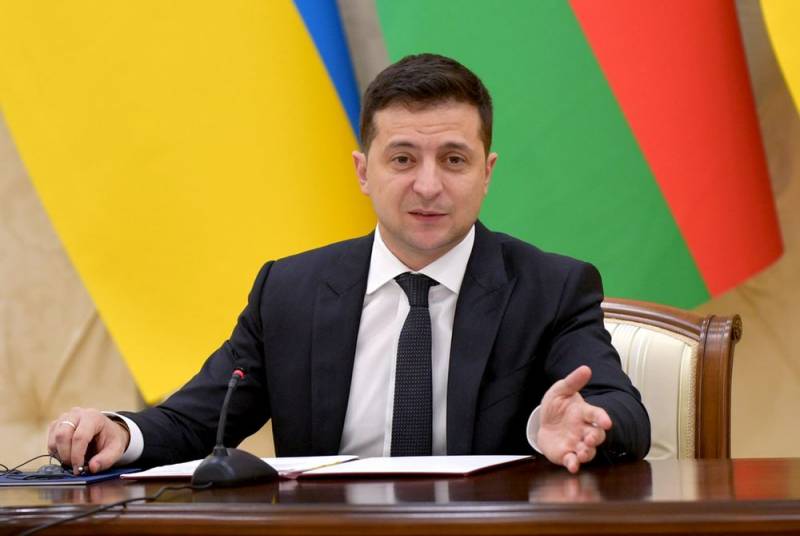 Ukrainian leader Volodymyr Zelensky has threatened Belarusian President Alexander Lukashenko for Minsk's public recognition of Kiev's interference in the Belarusian elections and the return of its citizens to Russia.
According to Zelensky, Minsk acted rashly, incorrectly and unacceptable for Kiev, violating friendly relations between the two states.
First, to talk publicly about some alleged interference of Ukraine in the internal processes in Belarus. This was definitely not the case. Secondly, people who are really related to real interference in the affairs of both Belarus and Ukraine should be defiantly given to a third party
- the Ukrainian president was indignant on his Facebook.
Zelensky believes that Minsk neglected Kiev's trust, as well as "objectivity and an adequate assessment of the negative consequences" for itself. By sending the "Wagnerites" to Moscow and ignoring Ukraine's extradition request, Lukashenko allegedly violated the fundamental principles of respect and mutual assistance.
He clarified that all Russians detained in Belarus were "justifiably" suspected by the Ukrainian authorities of "participating in a terrorist organization" (part 1 of article 258-3 of the Criminal Code of Ukraine). Moreover, the Ukrainian side tried to convey to the Belarusian partners the importance for Minsk to go exactly the "right" path proposed by Kiev. However, Belarus turned out to be deaf to the requests of Ukraine.
The consequences of this decision will be tragic ... Before the law or just before God - time will tell. No one can escape responsibility
he threatened.
We remind you that before this the Foreign Ministry of Ukraine
collapsed
criticizing Minsk. The Ukrainians are outraged that the Belarusians consider them the organizers of the riots in Belarus. In turn, Moscow said that the return to their homeland of the Russians detained near Minsk took place in strict accordance with the norms of international law, as well as the legislation of Belarus and Russia.