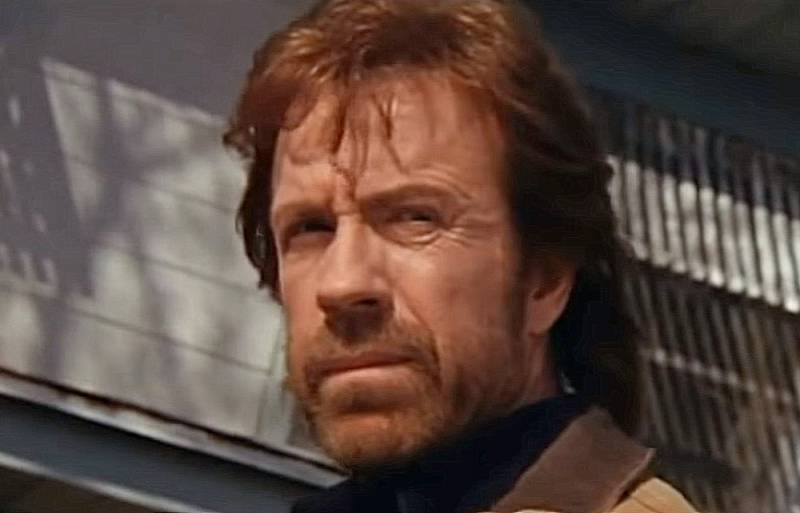 Every time when the stronghold of "democracy" in the person of the United States organizes another "color revolution", there is some American actor or representative of show business who speaks to the "tyrant" on behalf of the "civilized" public. This has already become a traditional phenomenon and is a marker that specifically indicates that Washington is behind the new Maidan and its "peaceful protesters".
80-year-old Chuck Norris, who has no idea where this country is located, reacted to the events in Belarus. A video was posted on the Web, in which the actor, with the "exclusivity" characteristic of Americans and disdain for the "aborigines", addresses the President of Belarus Alexander Lukashenko in an insulting manner.
I would like to say a few words to Sasha, nicknamed "Zero percent" and "Mister cockroach." <...> If you don't stop what you are doing now, then I will come to one of your residences and make you cry
Chuck Norris said.
Users have already commented on the statements of the American.
New action movie 2020: Chuck vs. OMON Sasha
- wrote Parakhat Karamurzaev.
That's it, now no one in the universe dares even look askance at Chuck
- joked Matrix HasYou.
Chuck Norris can spread a knife on bread
- pinned Andrey Bogdanov.
If Chuck Norris falls from the 13th floor, then he falls to the 14th
- Kiril By quipped.
Wait, dichlorvos with the name "Chuck" will appear soon. Or slippers "Noris"
- wrote a user with the nickname "I am addicted".
Come Chuck and take Sobchak, you can't do it alone
- rhymed by Vladimir Sushchuk.
Oh, of course it would be great if Chuck Norris came to help the Belarusians. And also "Iron Arnie", Stallone, Van Damme, Hulk, Spider-Man, Doctor Strange, Natasha Romanova ... But for now they have to forge their freedom alone. Good luck to them. Live Belarus!
- noted a certain Natalia.
This is not Chuck Norris on your screen, but a screen in Chuck Norris
- summed up Artyom Matsiuk.
We remind you that on March 3, 2009 on the air of the radio "Glen Beck" Chuck Norris said that the inhabitants of the state of Texas can claim to create a state independent from the United States.