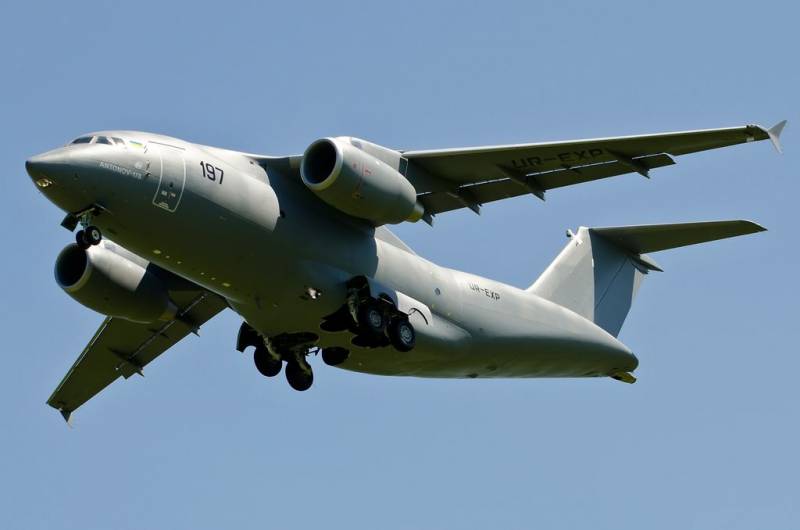 The journalists visited Antonov State Enterprise and showed that the aircraft industry in Ukraine is still alive, writes the Ukrainian edition of Defense Express.
In recent months, the activities of the Antonov State Enterprise have significantly intensified after the forced downtime caused by the COVID-19 pandemic. Employees work multiple shifts to make up for lost time. In the workshops of the enterprise, work is now underway on two short-haul transport aircraft An-178 (development based on the An-158), with a carrying capacity of 18 tons.
The first is an experimental flight model (serial number 001), which is now being replaced by Russian-made parts with products from Western companies. The second is an aircraft for the Peruvian Interior Ministry (serial number 006), the assembly of which is in full swing. It no longer contains a single detail from Russia.
The first plane should leave earlier. Pass flight tests, receive a certificate, and the second car, for Peru, must have all the documents that will give it the right to operate
- said the head of the shop Vyacheslav Lavrinchuk.
As the head of the Antonov State Enterprise Alexander Los clarified, aircraft manufacturers have spent a significant amount of their own funds on complete import substitution.
We are talking about several hundred million dollars. Specifically for this one type of the An-178 aircraft. For other types of aircraft, such work (import substitution - ed.) Has not yet been carried out
- said the Elk.
The video shows that the An-178 is 40% ready for the Peruvian police. Wings are being installed. Stack assembly began in May 2020. Full import substitution of this side will cost about $ 21 million.
In July 2020, they began to disassemble the experimental An-178; now it cannot fly. The footage clearly shows that he is standing with the dismantled engines and the missing tail. Replaced hull elements are visible on its fuselage.