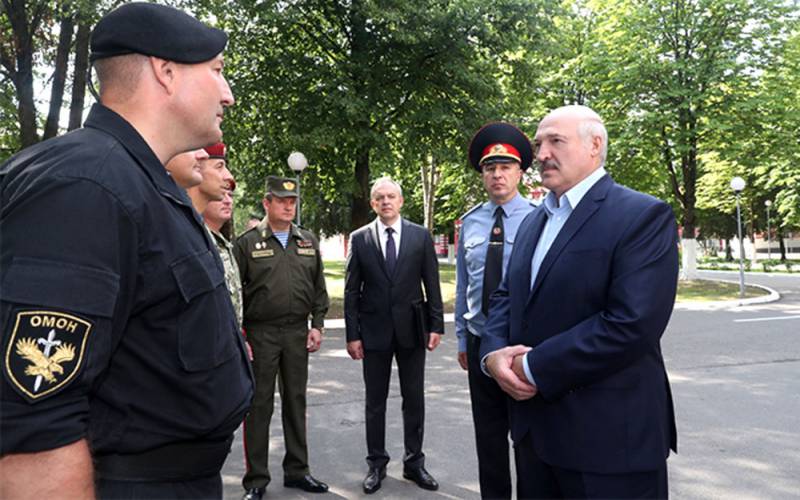 The excessive thirst for power of the President of Belarus Alexander Lukashenko will lead to the collapse of the Belarusian state. This was announced on the air of the YouTube channel "Voice of Pravda" by the ex-People's Deputy of the Verkhovna Rada of Ukraine of the V convocation, the founder of the party "Union of Left Forces" Vasily Volga.
The politician commented on the events taking place in Belarus, and at the same time answered questions from viewers and subscribers. In his opinion, Lukashenka has become so accustomed to his position for a quarter of a century of leading the country that he no longer wants to part with it. The President went through a transformation and came to believe in the role of the leader of the nation, turning into a dictator, shaking for power and ready to do anything to preserve it.
The transformation has made him so power-hungry and shaken to lose that power that he is making a mistake. Greed has led to the fact that he does not see anyone, as he himself admits, the president, except for himself or his Kolya (son - ed.)
- he is sure.
Volga believes that the head of state, who really has great popular support, for some reason decided to openly destroy even a hint of democracy. In fact, he committed a crime and turned into a usurper, both in the eyes of his own citizens and the international community.
And this mistake led to the countdown to Lukashenka's resignation
- he explained.
The politician specified that two presidential candidates were arrested on Lukashenka's command. Moreover, one of the competitors had already been registered by the CEC, while the other was going to do it. Now the people of Belarus are faced with a choice - either to support the protests against Lukashenka and destroy their own state, or to forgive the incumbent president for all his actions.
Why can't you speak specifically: "I am for the people to forgive and give unlimited powers in the monarchical social state, because you cannot touch it, otherwise it will be destroyed"
- Volga answered one of the questions.
The politician summed up that the collapse of Belarus will be on Lukashenka's conscience, so he cannot justify, understand and forgive him.