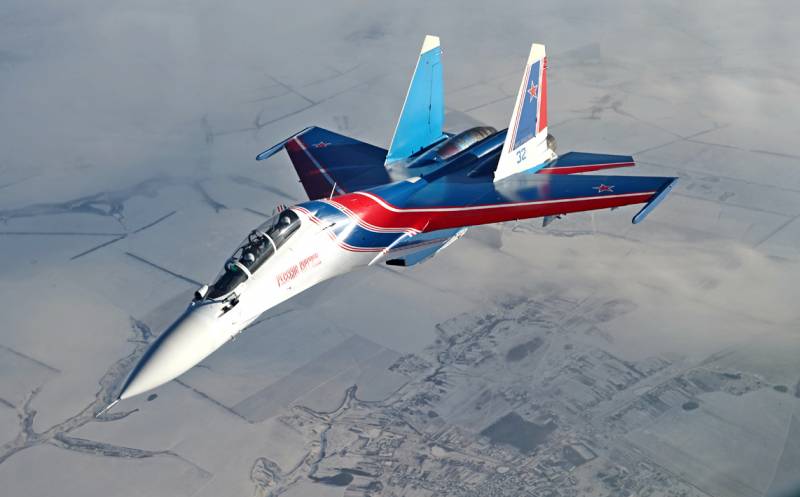 Polish readers of the Money.pl portal actively responded to
news
that the Russian military will acquire 21 Su-30SM2 fighters and 25 Yak-130 combat training aircraft.
Moscow will spend more than 46 billion rubles on the purchase of 100 cars.
Currently, according to the Polish publication, the Russian Air Force has 399 attack aircraft and 750 fighters.
Reader Comments:
100 billion rubles sounds impressive. If we calculate that this is about 5 billion zlotys, then we will only understand once again that Russia, as in the days of Reagan, is a paper tiger

- grinned Gość.
Why is Russia arming itself? No leader of any of the neighboring states will dare to attack this country

- Polak wonders.
They buy them for themselves because all exports are blown away. Even the Indians, who are the largest sales market for them, after comparing the Su-30MKI with the French Rafal, chose the Rafal [...]. The commander of the local air force, Marshal Suresh, said that the Rafal [...] is capable of defeating any Chinese or Pakistani aircraft. This applies to old Pakistani F-16s, Chinese Su-30/35 and various Chinese copies of the Su-27. If the Russians buy this old stuff, they will go bankrupt faster, as the Soviets once did

- insists znawca lotnictwa bojowego.
They are simply replacing some units of the air fleet with more modern ones, and this is a normal process in all areas, since the old, worn-out, which is not profitable to repair or modernize, is scrapped and replaced with a new one. In addition, most of the Russian Air Force is aircraft, which are currently historical rarities.

- reminds Jaro.
Best of all, the combat value of Russian aircraft was demonstrated in 1981 in the Bekaa Valley, where dozens of them were shot down by Israeli F-16 fighters.

- abc remarks ironically.
This occurred in a specific tactical situation and did not necessarily depend on the characteristics of the aircraft itself. And second: you may not have noticed, but that was 40 years ago.

- responded to the previous comment by baca.
The truth is that Russian aircraft are 3rd generation aircraft, that is, targets for 4th generation fighters (which are already in service with Poland) and 5th generation (purchased by Poland). That's all for this topic.

- "flashed with knowledge" in the field of military aviation PiotrK.
Poland is not afraid of anyone, because it has the most important thing - fighting spirit. And she prefers to spend money on her old people in the form of paying them the 13th pension

- noted user Kurt.