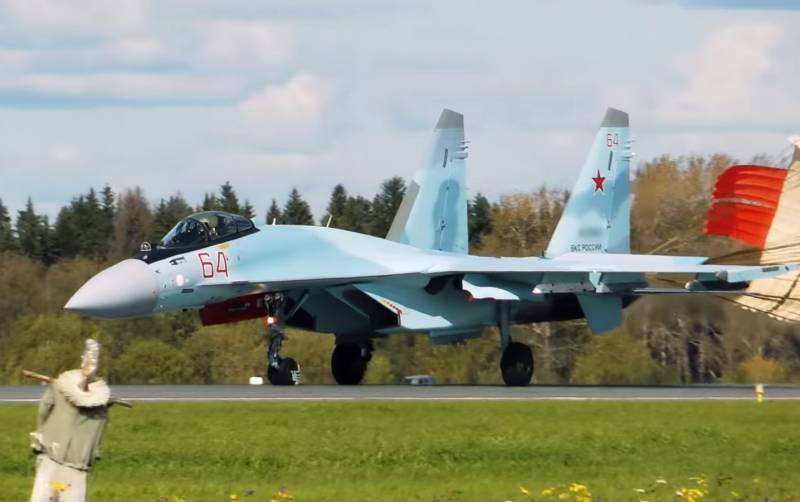 On August 12, 2020, a delegation of the Ministry of Defense headed by Sergei Shoigu visited the Yury Gagarin Aviation Enterprise in Komsomolsk-on-Amur (KnAAZ), a branch of the Russian company Sukhoi. During the visit, the Ministry of Defense accidentally announced plans for the export deliveries of Su-35 fighters abroad.
Judging by the footage that fell into the hands of journalists, there are only two versions of the Su-35 - for sale abroad and for "domestic consumption". For the Russian Aerospace Forces, a modification of the Su-35S is provided.
According to open sources, Egypt has ordered 30 fighters from Russia. Twenty-two of them will be delivered by KnAAZ by the end of this year. First 5 Su-35s for Egypt
noticed
at the end of July in the air over Novosibirsk.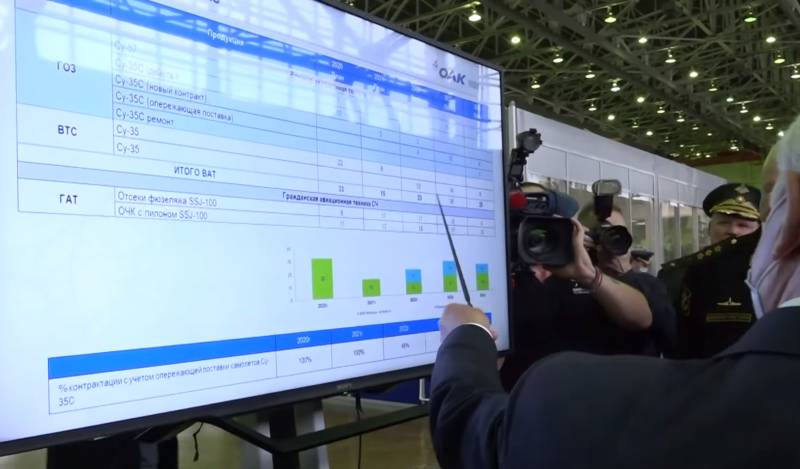 Also interesting are the plans of the Ministry of Defense for the supply of 32 Su-35s in 2022-2024. It is likely that we are talking about Algeria - the outdated MiGs of its air force need to be replaced.
As part of the final meeting after visiting the aircraft plant, Sergei Shoigu noted that by the end of 2020 the Ministry of Defense will conclude an additional contract with the Sukhoi concern for the supply of multifunctional Su-35S fighters. Implementation of all planned programs will allow the enterprise to maintain the required production rates, as well as about 10 thousand jobs.