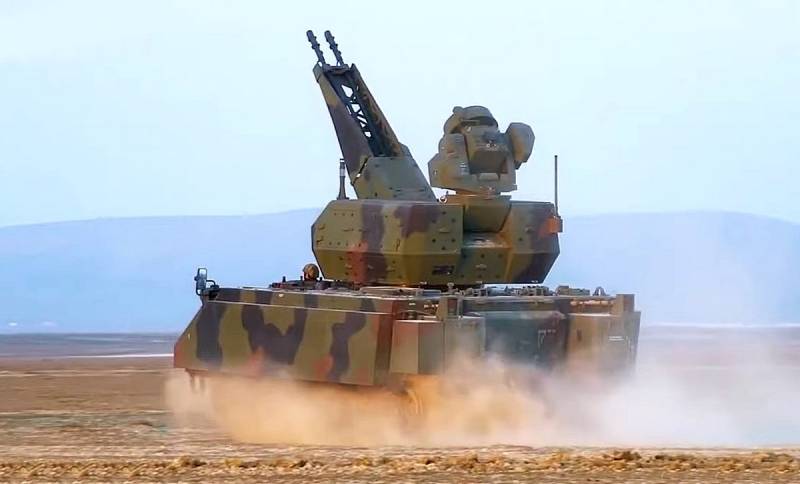 After
destruction
in Libya, Turkish air defense systems MIM-23 "Hawk", Ankara was concerned about the safety of its military in this North African country. Additional anti-aircraft missile systems and electronic warfare systems were transferred to the Al-Watia airbase.
Now, on the territory of the main stronghold of the Turks in Libya, the Korkut self-propelled anti-aircraft gun was first seen, which in Turkey was more than once called the "analog" of the Russian Pantsir-S1 air defense missile system, despite the fact that the ZSU is armed only with artillery and has no missiles.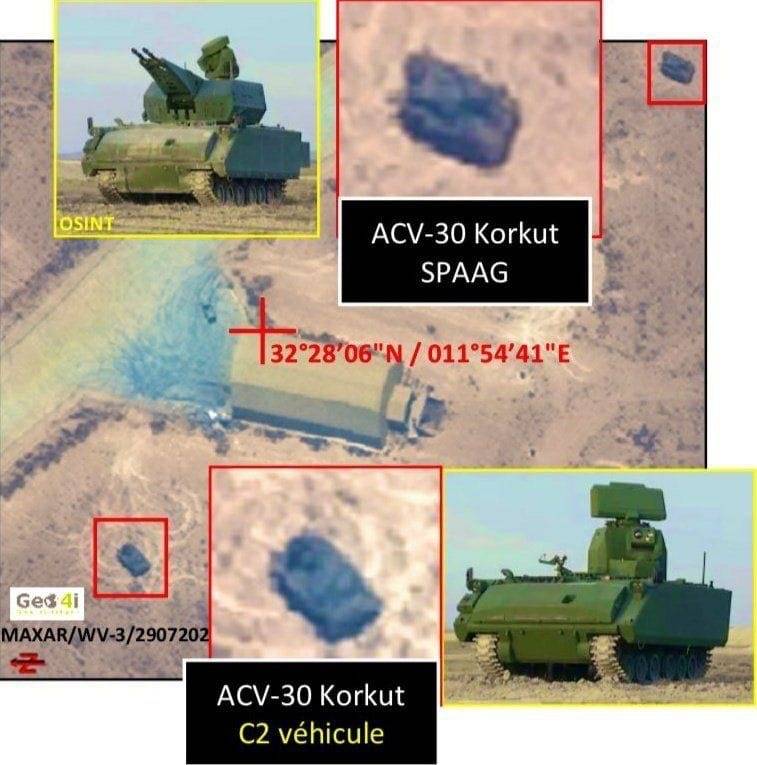 The Korkut has an uninhabited turret with twin 35mm automatic cannons. The anti-aircraft gun is mounted on the chassis of the tracked armored personnel carrier ACV-30. It also has a tracking radar station, as well as an optoelectronic complex for tracking targets in any weather. The cannons can fire 1100 rounds per minute per barrel.
Three "Korkut" together with a control vehicle make up an air defense artillery complex (SPADGS). The command and control vehicle uses the same chassis, but its equipment includes a tower with a 3D radar for searching, tracking and capturing objects at a maximum distance of 70 km.