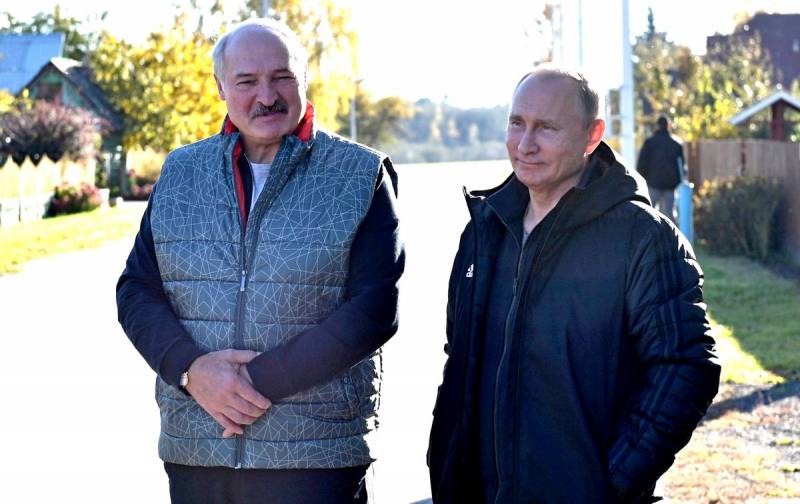 The Russian president was one of the first to congratulate Lukashenko on winning the presidential race. But since then, Putin has not particularly voiced his plans in relation to the Republic of Belarus. Bild journalists talk about why the leader of the Russian Federation with a high degree of probability would prefer not to interfere in Belarusian affairs.
Moscow will support Lukashenka's regime as long as possible. Otherwise, Belarus is threatened by what Ukraine experienced in the recent past and is experiencing now - intervention by Russia. If the power of the Belarusian dictator ends, the Russian Federation will take steps against the new pro-Western government - Putin will have
economic
and power levers of pressure
- This opinion was expressed to the German edition by Claes Berends from the Center for the Study of Contemporary History of the Leibniz Association.
A similar position is adhered to by the Bulgarian expert - military journalist Ruslan Trad. In his opinion, the Russians will not allow Belarus to move towards the West. Moreover, it will not be necessary to keep Lukashenka in power - his overthrow by the people may become a convenient pretext for the invasion of the country by Russian troops.
But there are other opinions on this score. Thus, the British analyst and expert on the Russian Federation Sarah Hirst believes that Putin will not intervene in the situation:
This was already the case in Armenia at one time - Russia allowed a change of power there by demonstrators. Putin was inactive because he understood the need for any new government to establish contact with the Kremlin and to establish good-neighborly relations with Moscow. The same delicate calculation can be realized in relation to Belarus
- said Hirst in an interview with the German Bild.
Belarus, whoever is at the head of the state, will have to cooperate with Russia, because there is simply no other way.