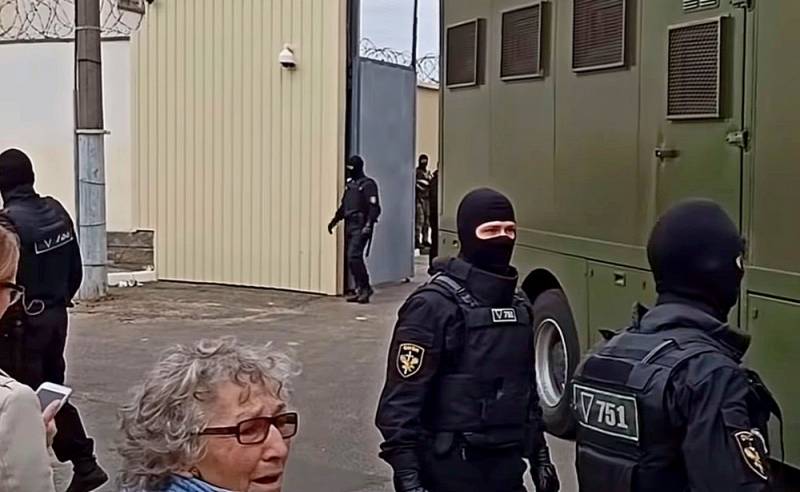 The illiterate actions of the riot police in Belarus can lead to a real street war - the entire leadership of this structure must be dismissed due to incompetence and incorrect assessment of the situation. This opinion was expressed by the military expert from Russia Vladimir Trukhan on the air of the Internet channel "PolitWera".
What the Belarusian security forces are doing now, with what cruelty they are trying to cope with the situation that has arisen, it was categorically impossible to allow. The leaders of this action should be fired. In wartime, they should have been shot altogether - after all, on the streets of Belarusian cities, the stupid actions of the riot police are only getting worse
- said Trukhan.
The expert noted that he himself does not support any of the parties to the political conflict, but stands for a quiet life of Belarusian citizens. Now the point of no return may come - then the situation may develop according to any scenario.
It is not known who is in charge of the riots, but reconnaissance is now underway. When the chain of violence closes, the people will begin to take revenge on the security forces, and a real street war can begin. And the more people intervene in this, the more large-scale bloody batch awaits Belarus, the expert said.