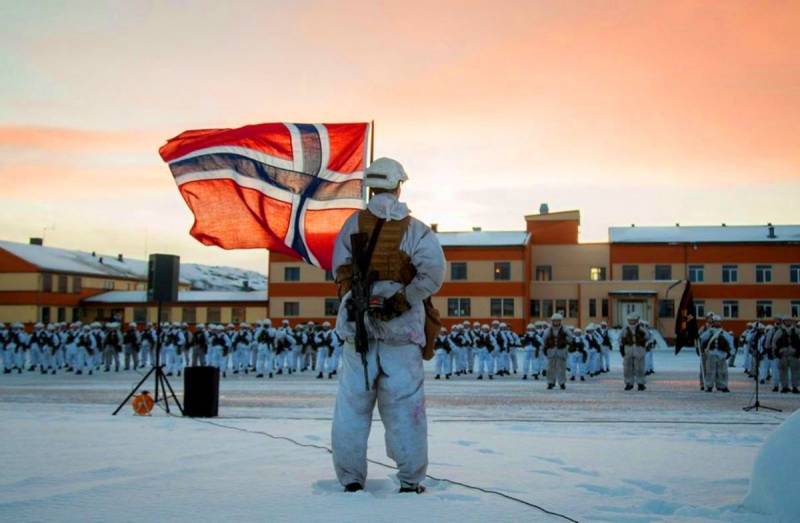 The withdrawal of 700 US marines from Norway leaves Russia the clear winner in the geopolitical confrontation in the High North, local newspaper Kuriren writes. It also jeopardizes the security of the Arctic regions of neighboring Sweden and Finland.
Previously, the Marines were in Norway, with a mandatory rotation of personnel, according to the schedule, every six months. But now the system, which has been successfully operating since 2017, has exhausted itself, and in the future the US military intends to look into these lands only for special training.
The Norwegian Armed Forces claim that Washington will periodically send even more Marines into the kingdom than before. However, this only applies to large-scale exercises, where the United States makes the most of its military resources.
Earlier it was announced that the American contingent in Germany would be cut by 10.
There is every reason to expect that the United States will pay more attention to the confrontation with China in the Pacific. Nevertheless, the Arctic is a priority region for the United States, and Norway is a great place to train soldiers for polar conditions.

- noted in the text.
The Marines have been instrumental in improving security in Northern Europe, laments the publication. Accordingly, withdrawal inevitably has a destabilizing effect.
Major General Karlis Neretnieks, a member of the Swedish Royal Academy of Military Sciences, has repeatedly drawn attention to the fact that Norrbotten is in fact as strategically vulnerable as the island of Gotland.
A scenario is not excluded, Kuriren believes, in which Russia from the northern part of the Kola Peninsula will conduct a limited attack on Finland and Sweden in order to deploy large-range weapons in the occupied territories, mainly air defense systems.
Such actions would provide almost complete cover for the Northern Fleet of the Russian Federation, and Moscow could continue to attack with all types of its armed forces stationed in the North Calotte.
If Russia succeeds in capturing the coast of Norway, the analysis notes, NATO's ability to operate in the area will be minimized. For neutral Sweden and Finland, this will also be a disaster.
The publication notes that Sweden is currently headed by a cabinet that cannot give too much priority to defense at the expense of other sections of the budget.