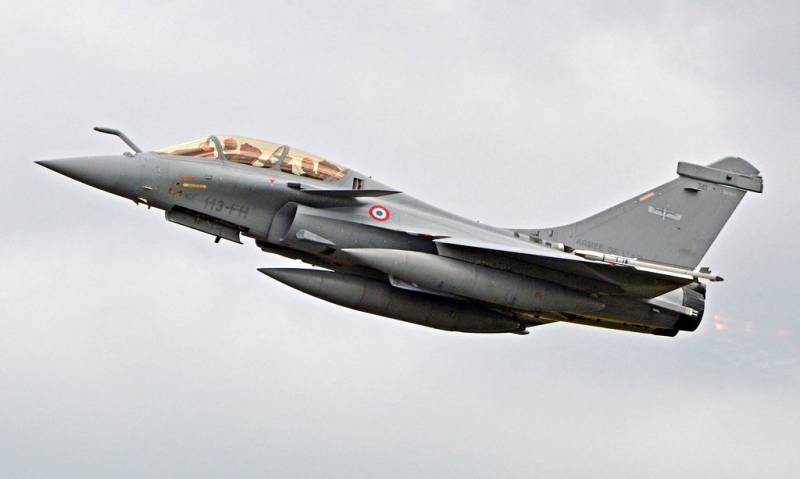 As a reaction to
conflicts
Between the warships of Greece and Turkey in the eastern Mediterranean Sea, Paris decided to help Athens by transferring two Rafale fighters to Greece - the planes took off from the Cypriot airbase in Paphos and headed for the Greek islands. The portal Pentapostagma reports.
A day earlier, the Greek frigate Limnos collided with the Turkish combat ship Kemal Rice. The Turkish ship Oruk Rice is conducting exploration work in this region. Another conflict in the eastern Mediterranean occurred against the backdrop of the confrontation between Athens and Ankara in the struggle for oil and gas deposits on the sea shelf in these waters. Greece and Turkey are claiming their preferential rights in the development of these deposits, trying to prevent the opposing side here.
French President Emmanuel Macron in his speech on Tuesday called on Turkey to suspend hydrocarbon exploration in the region:
Turkey should suspend unilateral oil exploration activities. France will temporarily strengthen its military presence in the Mediterranean in collaboration with other European Union partners, including Greece
- the president noted.
In turn, the head of Turkey, Recep Tayyip Erdogan, blames the Greek authorities for everything - in his opinion, it is Athens who provoke the conflict in the Mediterranean, ignoring the interests of the Turkish Cypriots and mainland Turkey. Nevertheless, Erdogan sees a solution to these problems through dialogue and negotiations.