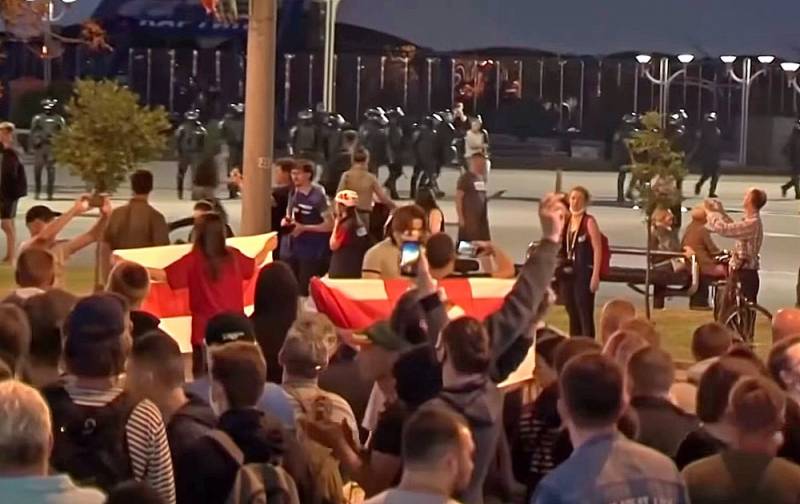 Amid the suppression of protests that erupted in Minsk and other Belarusian cities after the presidential elections, an emergency meeting of the EU foreign ministers will take place on Friday, August 14 - the EU foreign ministers will discuss the situation in Belarus.
The authorities of Lithuania, Latvia and Poland presented an ultimatum to Lukashenka and demanded the creation of a National Council for effective interaction with civil society - otherwise Minsk faces painful sanctions. The rhetoric of the Balts and Poles was supported by the Germans - German Foreign Minister Heiko Maas also did not rule out sanctions against Belarus.
Within the framework of such
policy
the Belarusian state may be denied access to world capital markets - experts from the S&P rating agency warn about this. Such measures were implemented in 2010 - the government of Belarus was then prohibited from borrowing money from other countries and refinancing its debts. It is possible that similar sanctions will be imposed this time too - this can be very sensitive for
economics
country.
The fact is that the amount of Belarus's external debt is almost $ 40 billion (data as of April 1 this year), of which almost $ 20 billion is the debt of corporations and the banking sector. And the reserves of the National Bank of the Republic of Belarus amount to only $ 9 billion, of which real currency is only $ 4 billion, the rest is gold and other assets. Payments on these debts have already turned into a headache for the Ministry of Finance of Belarus, and what will happen in the conditions of sanctions?
Thus, the problems of almost 40 billion dollars, which the West has threatened Minsk, can hurt the state and its citizens.