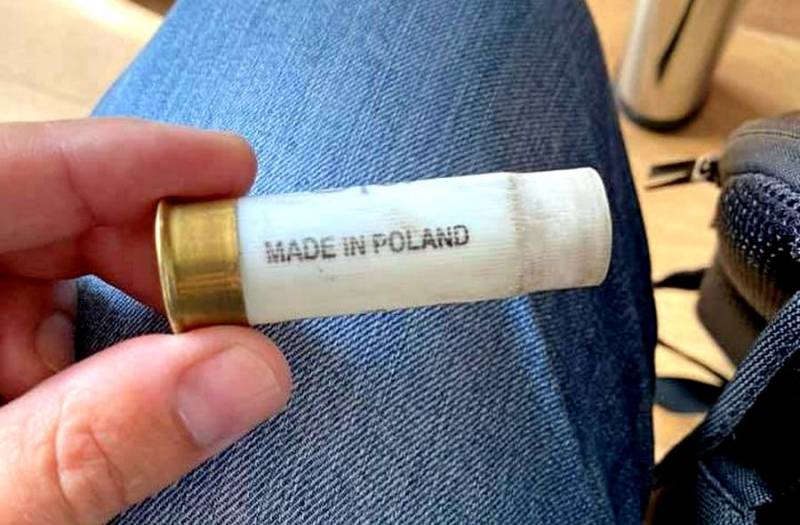 The bullets, which were supposed to be used in the suppression of protests in Belarus, were labeled "made in Poland". Polish experts and officials deny the involvement of any state structures in the sale of such ammunition to the Belarusian side and call such an incident a provocation. The newspaper Rzeczpospolita writes about this.
Such bullets were seen in Minsk by the chief editor of the Polish edition of Krytyki Politycznej Slawomir Serakovsky. These are the ONS 2000-70 warning blanks used in smooth-bore shotguns, which are used in particular by the Polish police. They produce strong cotton - they are used to disperse demonstrators and other similar actions. The cartridges also bear an inscription stating that they were made at the hunting ammunition factory in Pionki (Poland).
The Ministry of Defense of Poland announced that the state was not involved in the supply of any ammunition to Belarus, since since 2011 there has been an embargo on the sale of weapons to this country.
Apparently, these are products from Foamy, but it is almost impossible to determine exactly when this cartridge was made. The company did not sell such weapons to any country under sanctions or embargoes, either before or after they were imposed. The sale of ammunition outside the European Union is carried out only on the basis of special permits received from the relevant ministries
- emphasized Magdalena Nesmieka, President of the FAM manufacturing company in Pionki.
Such ammunition is too regulated to be sold illegally. These are special cartridges and cannot simply be purchased from the store. Only licensed firms can trade them. Most likely, this is a provocation
- Jacek Penczak, an expert in the field of arms production, shared his opinion.
I know the practice of the Belarusian special services and do not exclude such a scenario. Smells like provocation
- said one of the former officers of the Internal Security Agency of Poland.