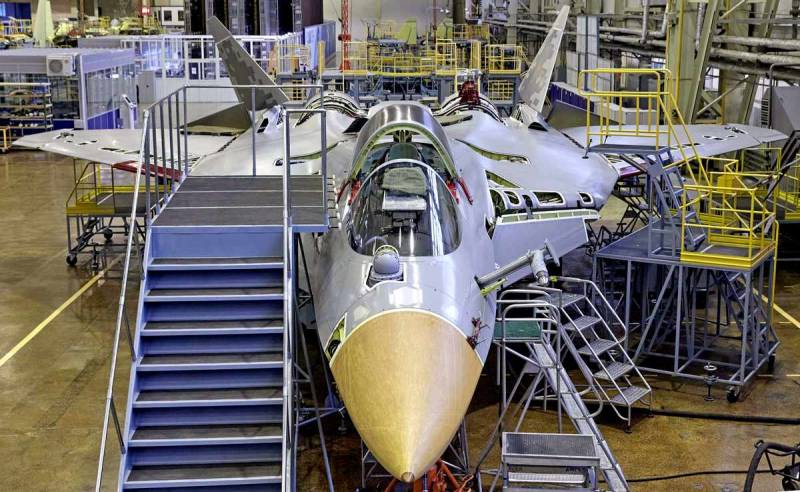 The Russian Ministry of Defense has released images of the second production Su-57 fighter - the first crashed during flight tests last year. According to the American edition of The Drive, Russian gunsmiths have significantly improved the build quality of the combat aircraft.
On August 12, a delegation led by Russian Defense Minister Sergei Shoigu visited the Sukhoi aircraft plant in Komsomolsk-on-Amur as part of the celebration of the Russian Air Force Day and examined the Su-57. This aircraft is known at the plant as the T-50S-2 and has the serial number 51002.
The images of the Su-57 clearly show the new optical-electronic complex 101KS-V, installed in the bow. Also noticeable are the extended air refueling rod and the unpainted fighter nose cone made of composite material. Large front slats are visible for active maneuvering. Judging by the tail unit, the fighter will receive a "digital camouflage" pixel scheme.
The quality of the skin is significantly better than what we saw on 11 pre-production aircraft.
Said Steve Trimble, editor of Aviation Week Defense magazine.
This second production Su-57 is part of an order for 76 fighters to enter service with the Russian Air Force by 2028. The order of the Ministry of Defense was announced in May 2019.