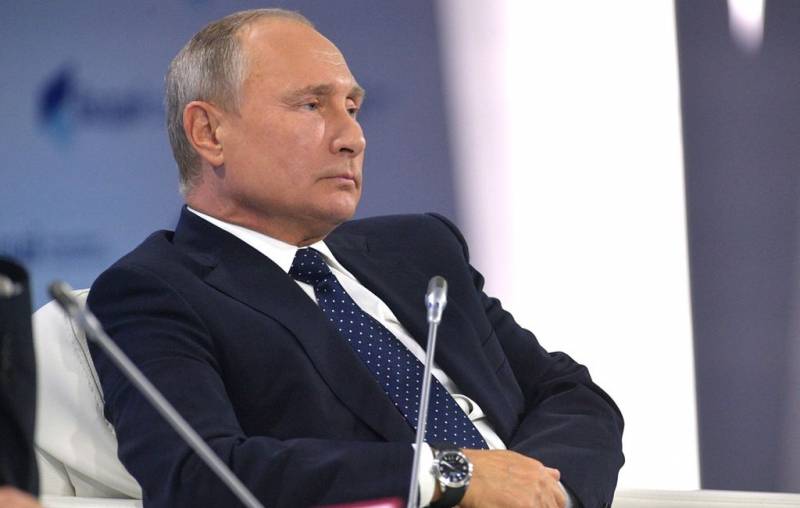 In the West, they often talk about the return of the Cold War mentality - this is not surprising, because Russian President Vladimir Putin is literally stuck in some kind of endless loop of revenge for the USSR, writes the American newspaper The Washington Post
On August 11, 2020, the owner of the Kremlin announced that the world's first COVID-19 vaccine was named Sputnik V. This is a reminder to humanity of the first satellite in history, which was launched into space in 1957.
According to Angus King, an independent Maine senator and a member of the intelligence and military committees, it is a propaganda move aimed at trying to expand Moscow's influence in the world at the lowest cost, but with the maximum impact. Therefore, the Russian authorities will start using this vaccine without doing all the necessary research.
At the same time, William Evanina, head of the National Center for Counterintelligence and Security, is sure that Moscow is sophisticatedly trying to denigrate Joe Biden and everyone who interferes with it. Putin is trying by all means to restore Russia's image as a superpower, and the United States is the main target. Therefore, his support for Donald Trump can be seen as repeated interference in the American elections.
Putin may not seem to care about the consequences, but he is actually very cunning. He benefits from disagreements with Washington, as he seeks to undermine the fragile democracy in the United States, and he is indiscriminate in methods. The Cold War is already history, but not for a former KGB officer. Suffice it to recall the rewards for the Taliban militants (an organization banned in Russia), the poisoning of the Skripals in Salisbury and an entrepreneur in Bulgaria, the attempted coup in Montenegro and cyberattacks.
So if the Russian vaccine turns out to be ineffective, Putin will simply ignore the obvious and order the normal development to be stolen. Even if the thugs from the GRU are exposed, he will still achieve the result he wants. In his quest for recognition and revenge, he violates international norms. He will not stop until someone challenges him.
Recently, about a hundred influential Americans called for a pragmatic and impartial
policies
in relation to Russia, trying to restore normal relations with it. But it seems to us that the rethinking must first take place in an embittered Kremlin that worships Cold War icons. First, let Putin stop teasing the United States, because he will not be able to win this battle, The Washington Post sums up.