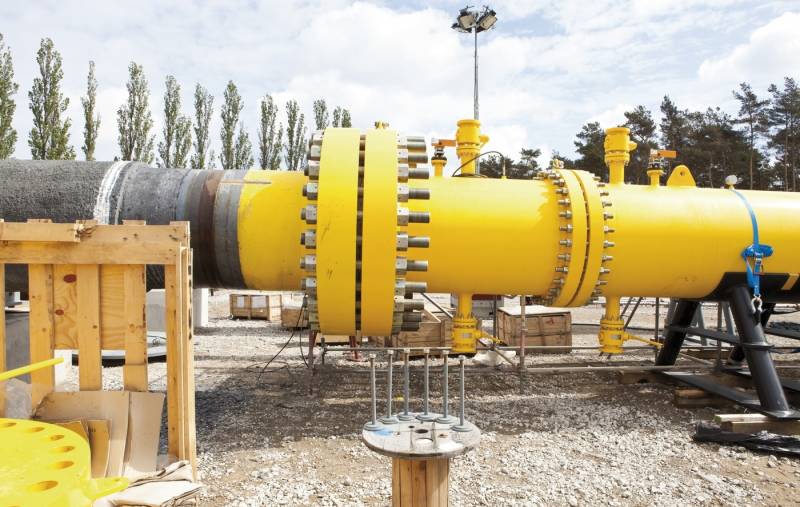 Only actions by Washington can stop the implementation of the Nord Stream 2 gas transmission project, writes the Polish edition of BiznesAlert.
The publication notes that the United States is no longer coordinating its sanctions
policies
with the European Union, which plays into the hands of the defenders of the Nord Stream 2 gas pipeline in Europe. Moreover, the clumsy diplomacy of President Donald Trump only fuels anti-American sentiment among Europeans.
A coordinated transatlantic policy against the pipeline would be less radical, but it would have more legitimacy on the continent and perhaps prevent Russia from playing on the differences between the US and Europe. But the gas pipeline would be completed and put into operation. Therefore, a unilateral US policy can stop the project, but will alienate Brussels from Washington.
BiznesAlert draws attention to the fact that the European Commission was unable to find legitimate reasons and block the project, in which large European energy companies are involved. However, at least somehow she tried to protect Europe by adopting a new gas directive. But the Americans do not agree with Brussels' arguments that the project cannot be legally stopped and want to completely stop construction.
Germany is leading the most schizophrenic policy. On the one hand, the Germans are trying to support gas supplies through Ukraine, and on the other, they want to continue business with the Russians, which is incompatible with the principles of security and diversification.
- confident in the publication.
If Chancellor Angela Merkel considers Nord Stream 2 incompatible with European interests, she can stop its construction overnight. However, Berlin prefers to continue coordinating its energy policy with Moscow, the Polish media summarizes.