The United States pulled ahead in a supercomputer capacity race ahead of the Chinese.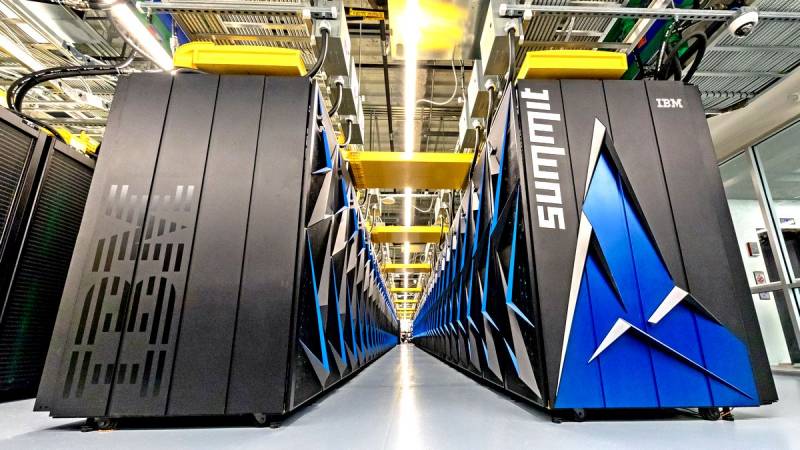 Yesterday, the American Titan closed the top five with a performance of 17,59 petaflops. In fourth place was the Japanese Gyoukou with a capacity of 19,1 petaflops. The third was the Europeans, who placed in Switzerland a Piz Daint computer with a capacity of 19,6 petaflops. By the efforts of American developers, the Chinese Tianhe-2 supercomputer has now dropped to an honorable second place - only 33,9 petaflops.
Now in the world there is a new unconditional leader called Summit. Its power can reach a unique 200 petaflops, i.e. it runs at a million times faster than the average computer in an electronics store. "American" is 60% ahead of its rival from the Celestial Empire, delivering two hundred quadrillion operations per second.
Located in a laboratory in Tennessee, the supercomputer weighs like an airliner and is the size of two tennis courts. For what tasks specifically the machine will be used is still unknown.