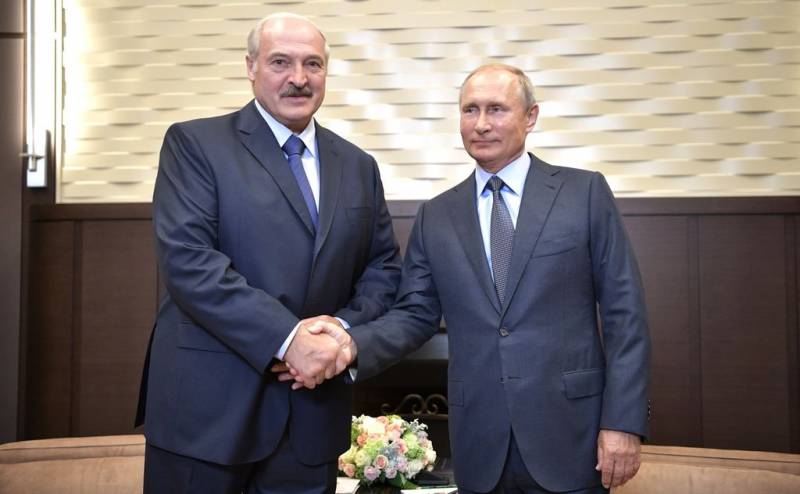 Russian journalist, publicist and political scientist Armen Gasparyan told the newspaper
"Ukraine.ru"
why Russian leader Vladimir Putin, in spite of everything, supported Alexander Lukashenko and congratulated his Belarusian colleague on his victory in the elections.
The expert noted that there is
political
etiquette. When there is a small gap in the percentage of votes between candidates, they usually wait for the official announcement of the voting results from the local CEC. This is a ubiquitous practice that they try not to break anywhere. But if one of the candidates, according to the current figures of the CEC, has a huge advantage and nothing can influence the final result, then you can not hesitate.
When the difference is 9% and 80%, what is there to expect?
- the expert specified.
Gasparyan drew attention to the fact that the candidate for the presidency of Belarus Svetlana Tikhanovskaya denied not the data of the CEC, but the results of the primaries (exit poll), which greatly surprised the expert.
If she (Tikhanovskaya - ed.) Does not know simple things, then put a "nurse" with her and let her whisper something to her
- added the expert.
The political scientist stressed that Putin was not the first to congratulate Lukashenka, he was outstripped by the Chinese leader Xi Jinping.
This confirms once again that China has very serious plans regarding the Republic of Belarus.
- he considers.
As for the further development of Russian-Belarusian relations after the elections, in his opinion, the situation can develop according to two possible scenarios.
There is a "fork", or there will be a Union State with deep integration, or it will be a miniature Ukraine. Because the West does not need it (Belarus - ed.). Only some of its territories are of interest for Lithuania and Poland.
- he is sure.
Gasparyan recalled that Russia's position on the Union State has been officially formulated since November 2019. But Lukashenka refused to deepen integration, although before that he had regularly said that Minsk was the "locomotive" of the process, and "the Russians are slowing down everything." Now Lukashenka has to make some choice for himself, since it cannot exist in the format in which the Union State exists now.
Putin has always been incredibly reverent about Belarus. The Belarusian people have always occupied a special place in the hearts of Russian citizens. So for the Russians, nothing has changed in the relationship. What changes or transforms in Lukashenka's head, he must first figure out
- Gasparyan summed up.