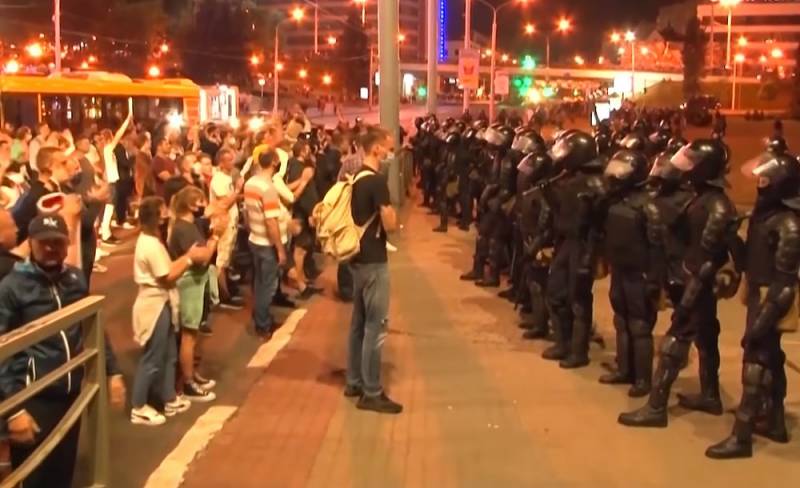 Polish media and readers are actively commenting on the presidential elections in neighboring Belarus and the mass protests that followed. Let us remind you that supporters of the opposition candidate Svetlana Tikhanovskaya and the police subordinate to the incumbent President Alexander Lukashenko entered into a protracted confrontation.
In particular, the FAKTY w INTERIA.PL website has published a detailed article on the clashes on the streets of Minsk and other cities.
Polish readers have not left
news
without attention, leaving more than 500 comments under it. Some of them are offered to your attention.
Lukashenka is a buffer between us and Russia

- reminds one As.
I don't know if you understand geography, but Poland already borders on Russia. And in the Baltic itself there are submarines with supersonic missiles "Zircon" and "Caliber" and "Onyx". I'm not even talking about Iskander, but these are missiles that can be equipped not only with nuclear or conventional, but also with a thermobaric charge with enhanced acoustic noise, which causes an immediate heart attack without destroying buildings

- replies to a previous comment by Realista.
If Lukashenko's opponent scored less than 7%, then what is the discussion about? Such riots could be in Poland. [...] Lukashenko is a wise politician and prevented something like Maidan

- notes the user with the nickname czytelnik.
Belarus has the same democracy as Russia. Putin and Lukashenko guaranteed lifetime rule

- sure Miniu.
We must support the overthrow of the Lukashenka regime, as before in Ukraine, thanks to which Polish entrepreneurs can count on an influx of young people willing to work in our country ... which will be beneficial for
economics
- says the ekonomista.
Long live free Belarus! Belarus in Trimorye! Russian troops - get out in Russia!

- chants Tomuś.
When Lukashenko disagreed with this comedy around the coronavirus, they want to apply the Ukrainian version to him. If this succeeds, the result will be such an economic devastation, impoverishment of the population, loss of sovereignty, massive emigration of people turned into farm laborers in their own country.

- predicts M.
Belarus is waking up, they want to be in the EU and NATO. But first of all, they want to be free, and not under Putin's yoke.

- The truth broadcasts.
Will they be free as Ukrainians? I wonder if all of them will have enough work in Poland?

- ironically ol.
I wonder if they are protesting for Euros from Merkel or Soros dollars?

- comments roro.