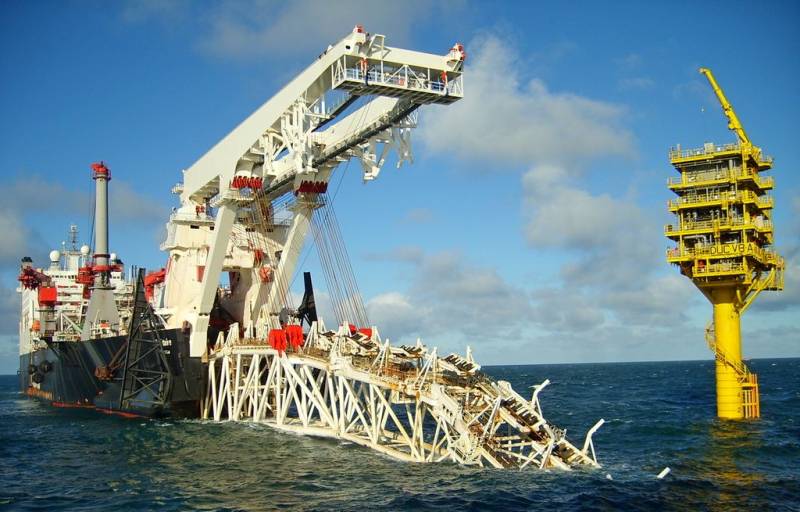 One of Gazprom's European partners in the Nord Stream-2 project, the German company Uniper, admits an early refusal to complete the construction of the gas pipeline. This is stated in the report of the energy company from Germany.
The company believes that increased US sectional pressure against this gas transmission project may have an extremely negative impact on its implementation. Uniper does not exclude that the € 2 million loan granted to the pipeline operator Nord Stream 950 AG will have to be written off if the pipeline is not completed. At the same time, the German company called the failure of the project its main individual risk.
As the US intensifies its efforts to target restrictions against Nord Stream 2, the likelihood of a delay in implementation or even a halt in construction increases.
- said in a statement.
We remind you that before this from Washington
threatened
retroactively impose sanctions on Shell, Engie, Uniper, Wintershall and OMV, which are investors in the project. These companies have already invested € 4,75 billion in the project at € 950 million each.
The total project cost is estimated at € 9,5 billion, but half of the amount is invested by Gazprom. Moreover, Russia has repeatedly stated that the project will be brought to its logical conclusion and the gas pipeline will be put into operation, despite the unceremonious and aggressive opposition from the United States.
As for the Uniper company, they were clearly reluctant to call Nord Stream 2 "their main risk". The thing is that the German government
issued
this company has a loan guarantee of $ 4,5 billion for the Goldboro LNG project in Nova Scotia (Canada), the implementation of which was once again postponed.