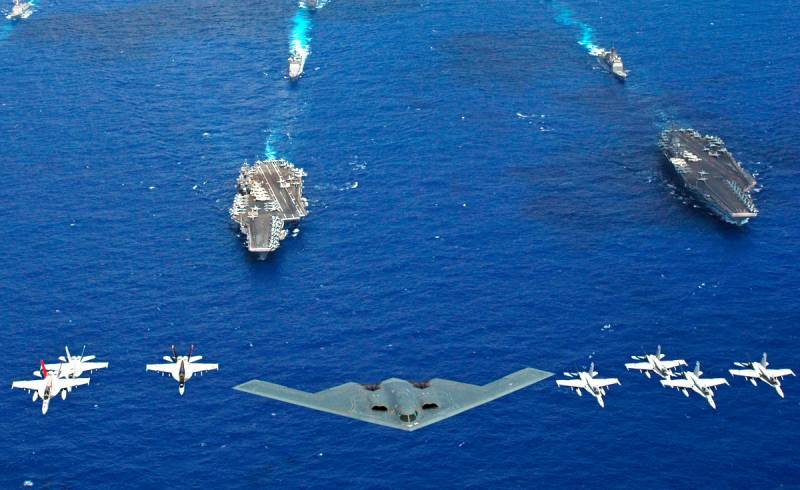 Russian military journalist, retired colonel, columnist for "Komsomolskaya Pravda" Viktor Baranets said that Moscow was able to change the balance of power in the World Ocean in one fell swoop by creating the Poseidon unmanned underwater vehicle with a nuclear power plant.
This is exactly how the expert commented for
FAN
A note from the Chinese newspaper Sohu, which reported that the US AUG, led by the USS Dwight D. Eisenhower (CVN-69) Dwight Eisenhower, hastily left the Mediterranean after the appearance of the Russian Navy's nuclear submarine Belgorod with Poseidon on board. The Chinese directly link these two events, but the Russian expert does not agree with this.
According to Barantz, there is no point in using Poseidon against just one aircraft carrier - it is "like shooting a cannon at sparrows." The expert is sure that Sohu employees did not quite understand the true purpose of Poseidon. He clarified that Poseidon was created for more global tasks.
It is needed not to combat surface and submarine ships, but to inflict a mighty strike on the enemy's strategic coastal targets, both military and civilian.
- explained the military journalist.
Baranets believes that the ideal target for Poseidon is the US naval base Norfolk (Virginia), the main one on the Atlantic coast. Several AUGs can be there at the same time.
In this case, the use of "Poseidon" will be justified, since with the help of just one explosion, almost half of all American aircraft carriers can be disabled. It is in Norfolk that they are undergoing maintenance and training for combat duty, so this base will be a very tempting target in case of war.
- explained Baranets.
In addition, the targets for "Poseidon" are large industrial cities, administrative and military command centers.
The main purpose of "Poseidon" is to call a giant wave (tsunami), which is able to destroy coastal communications
- added Baranets.
The expert doubts that the Americans will be able to create their own compact weapon, like the Russian Poseidon.
Note that Americans
try
to create their own unmanned underwater vehicle, powered by batteries, in which they want to use the energy of waves and change their own buoyancy, instead of propellers.