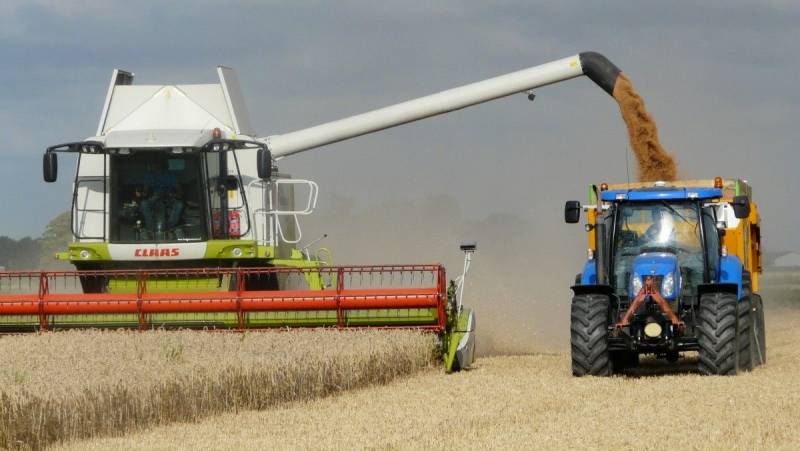 The farmers of Europe have problems because of the grain harvest in Russia, writes the German edition of Agrarheute.
According to experts' calculations, in August 2020, prices for European grain may continue to decline. The adjustment of the forecast for the harvest in Russia led to the fact that in July the price of wheat fell below 180 euros per ton, having fallen in price by 10 euros.
For example, the Russian consulting company IKAR raised its forecast for the wheat harvest in Russia to 79,5 million tons. At the same time, the USDA estimates the wheat harvest in Russia at 76,5 million tons.
Add to this a record wheat harvest in Canada, as well as good forecasts for Australia and the United States.
- clarifies the publication.
Experts also drew attention to the strengthening of the euro against the ruble, dollar and other currencies. This puts pressure on prices, which leads not only to the displacement of European agricultural products from world markets, but also to a fall in prices in Europe. At the same time, for the Russians, everything is diametrically opposite.
Weak ruble makes Russian wheat cheaper on the foreign market and at the same time increases profits for Russian farmers
- clarifies the publication.
Traders talk about "aggressive export" of wheat from the Black Sea region. Thus, the not yet fully harvested crop in Russia "dropped" prices in Europe and, thanks to the depreciated ruble, made it possible for Russian farmers to earn money.
Probably in October 2020, the Russian government will again introduce export quotas for wheat. Therefore, exporters strive to sell as much of the product as possible before the restrictions come into effect.
- summed up the publication.