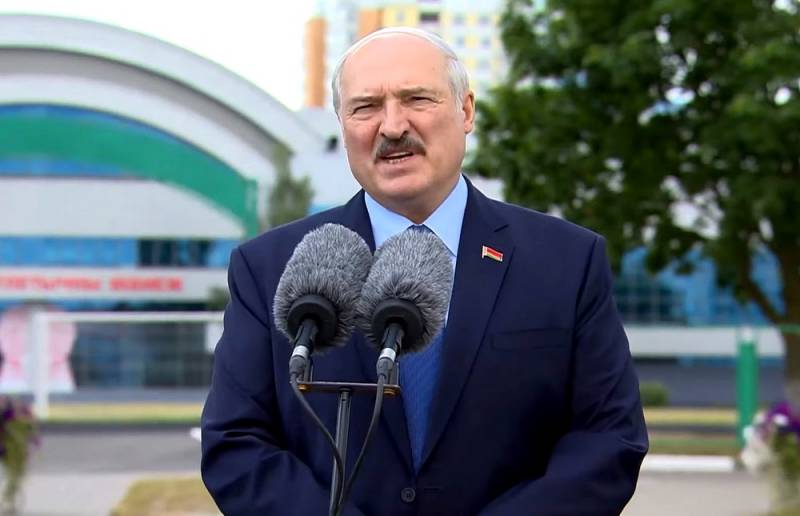 During the demonstrations of those who disagree with the results of the presidential elections in Belarus, based on exit poll data, the protesters were led from the UK, the Czech Republic and Poland. On Monday, August 10, President of Belarus Alexander Lukashenko told about this to BelTA.
We tracked phone calls from abroad. Our "sheep", who do not understand what they are doing, were led from Britain, Poland and the Czech Republic - from there many threads run. What I said is confirmed. But I warn you that we will not allow any "Maidan" in Minsk. Let everyone calm down already - we will not let the Republic break up
- said the head of the Belarusian state at a meeting with the head of the CIS Executive Committee, head of the observer mission Sergei Lebedev.
Lukashenko did not forget to mention the citizens of Ukraine and Russia, who undermined the situation in Belarus on election day:
I'm not even talking about Poland - many of our ill-wishers have settled there. I'm not talking about Ukraine either - people came from there too. They have enough fans of "Maidans", this is their state
policy
... But with regret we have to mention Russian citizens - there was an influx of people from the Russian Federation
- stressed the leader of Belarus.
On August 9, mass protests took place in the capital and some other cities of the country, which resulted in clashes with security officials. As a result, about 3 thousand people were detained, some demonstrators and law enforcement officers were injured.