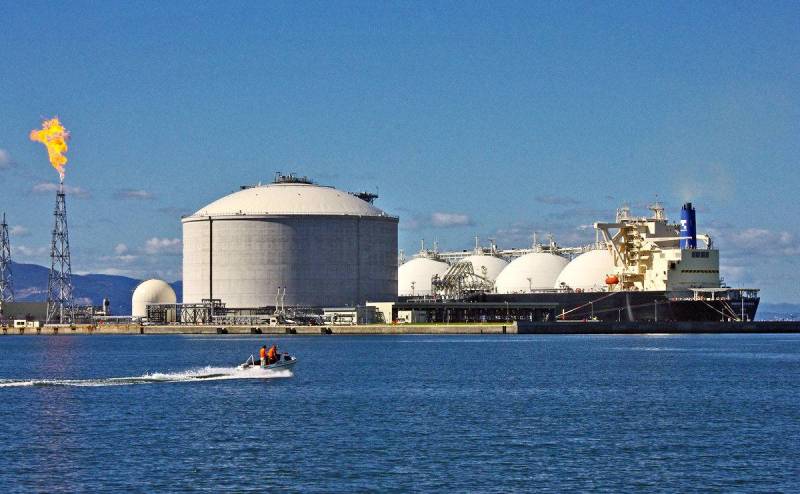 The American gas company Louisiana Natural Gas Exports will not be able to create a hub in Ukraine for the trade and storage of liquefied gas from the United States. Such a hub was opposed by the Ukrainian concern Naftogaz - it does not need competition in the domestic market of the country. Thus, the project may become unprofitable.
Louisiana Natural Gas Exports is still a little-known company on the gas market that does not have its own gas fuel supply chain. They wanted to create such a chain with the consent of state structures in Kiev. However, the Ukrainian national company Naftogaz is not profitable from the plan to create a hub for American liquid fuel - if it is implemented, the pipeline itself will work for the United States.
On the one hand, Naftogaz exercises control over underground gas storage facilities with the help of Ukrtransgaz, and if an LNG hub is created, the Ukrainian side will have to make big concessions on the price of gas storage. In addition, in the context of the withdrawal of the fuel delivery system from Naftogaz of Ukraine, the company will turn into a trader company for the sale of gas. In such conditions, the national company does not need competitors who need benefits in the implementation of joint projects.
The head of Naftogaz Ukrainy, Andriy Kobolev, emphasized that the
economic
risks of implementing such plans.