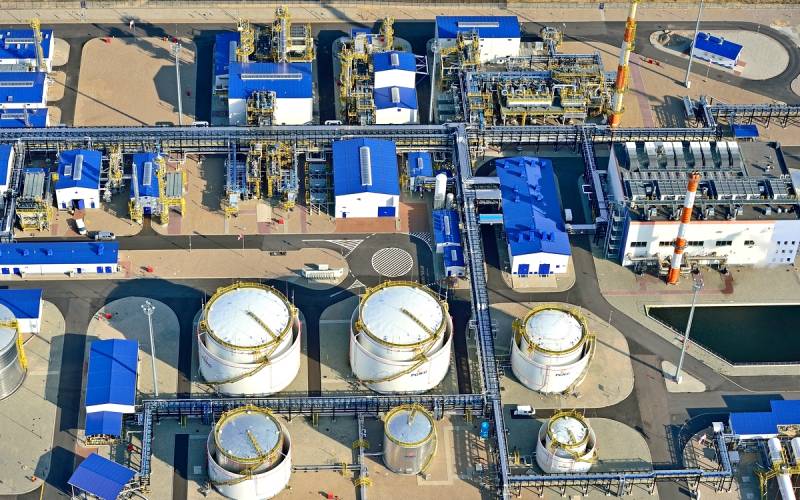 The European Union has been actively fighting for the "ecological future" of our planet for several years already. First, coal was blacklisted, then it was the turn of the atom and oil, and later, as you might guess, gas fell out of favor.
However, this time, the game that the Western partner is up to may result in something more. Thus, under the slogan of caring for the environment, the European Union wants to reduce its dependence on Russia and the United States by offering the world an alternative "hydrogen euro" instead of the usual "petrodollar".
In fact, Giorgio Chazimarkakis, Secretary General of the Hydrogen Europe lobbying group, says bluntly that Europe's goal is to become a global hydrogen market, where "the euro will be the currency in which hydrogen is denominated."
But will the EU be so easy to implement such an ambitious undertaking? And why is Russia ready to support the European Union?
Let's start with the fact that today there are two main methods of producing hydrogen in the world: from natural gas and from water. The first one does not "fit" into the ecological doctrine of Europe, as it is accompanied by significant CO2 emissions. Electrolysis, on the other hand, requires a lot of electricity, which is often also "dirty".
True, there is a variant with an "improvement" of the first method, where the associated CO2 will be caught and buried, but this significantly increases the cost of the production of ecological fuel itself.
Do not forget about the problems with its transportation. Despite the fact that hydrogen has several times higher specific heat of combustion in comparison with the same methane, it is lighter and more voluminous.
Despite all the difficulties, Europe is ready to invest astronomical funds in the implementation of an ambitious project. At the same time, Russia has every chance to make money on the "efforts" of a Western partner and gain access to a promising market.
What can our country offer?
The existing pipelines already today allow us to pump hydrogen to Europe, which is produced by Gazprom. Not environmentally friendly? Then the EU could turn to Rosatom, where electrolysis is used to obtain alternative fuel. Don't like the idea of ​​a nuclear power plant? The same "Rosatom" can provide a similar process due to the "wind industry", the development of which in Russia is growing at a frantic pace.