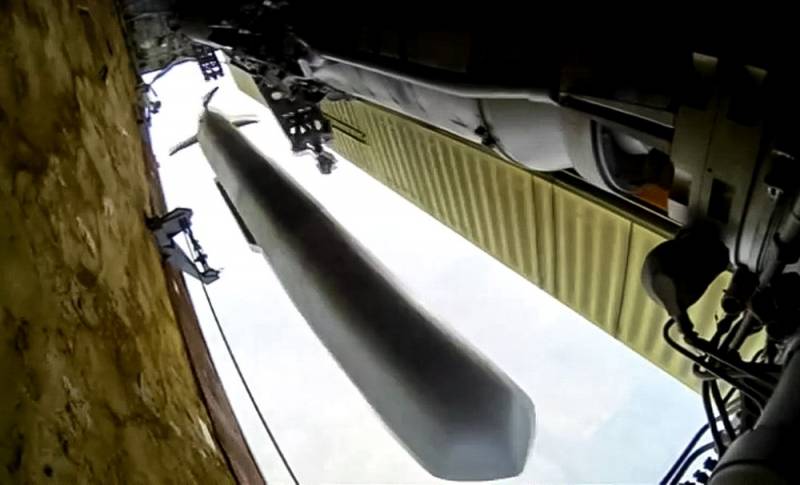 By the end of this year, flight tests of the newest Russian X-50 rocket will be completed. The latter received the nickname "invisible" and, not yet having time to take up combat duty, entered the top ten ratings of the world's best air-launched cruise missiles from the military directory Jane's.
The roots of the modern version of the rocket stretch back to the eighties of the last century. Then, focusing more on nuclear weapons, the X-55 cruise missile was created in the Soviet Union. A projectile with a nuclear warhead could penetrate the enemy's air defense system at a distance of up to 3,5 thousand km due to stealth and ultra-low flight in the terrain bend mode.
After the collapse of the USSR, Russia continued the X-series by developing the X-101 cruise missile based on the X-55. The latter could presumably fall into a circle with a diameter of 6-10 meters from a distance of 1000 km.
Later, on the basis of the Kh-101, the Kh-102 rocket with a thermonuclear warhead was created.
Finally, the "crown" of the design idea, which combined the best of the X-100 program, was the simpler and inexpensive X-50 aircraft missile. The length of the projectile is only 6 meters with a total mass of 1600 kg, which allows it to hit targets at a distance of up to 1500 km. Plus, the engineers managed to reduce its effective dispersion area to 0,01 square meters. m, turning the new rocket into a real "invisible".
It is worth noting that the Russian X-50 is significantly superior to the American AGM-158 from Lockheed Martin. The launch range of the latter is only 925 kilometers. It is also important that our "invisibility" can be used from all types of Russian bombers.
The deployment of serial production of a promising cruise missile is planned within the framework of the State Arms Program 2018–2027.