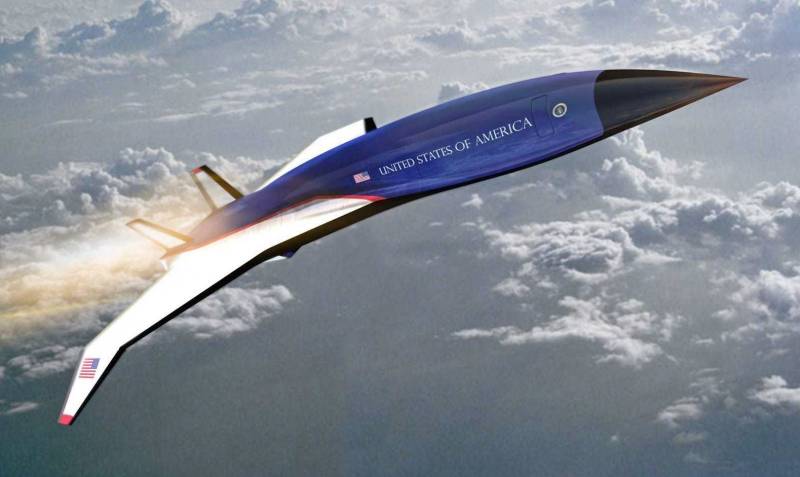 In the future, the President of the United States will be able to make fast flights anywhere in the world on the hypersonic Board No. 1. At least this is reported in a press release from the aerospace company Hermeus, which on the eve entered into an agreement with the US Air Force, providing for the creation of the aforementioned apparatus for the presidential fleet.
Recall that the new version of "Board No. 1" should go to the disposal of the head of the White House in 2021. The outdated VC-25A, based on the Boeing 747-200B, will be replaced by the VC-25B (Boeing 747-8).
But the possible replacement of a new car is provided for by a contract with Hermeus. The company managed to win the relevant tender thanks to the development and successful testing of a prototype of the power plant, which will allow the promising aircraft to accelerate to Mach 5.
Engineers from Hermeus plan to build a demonstrator of the future hypersonic liner within five years. In turn, a commercial version of the aircraft may see the light of day by the end of the decade.
It is worth noting that Hermeus, which was founded in 2018, employs people from such giants as SpaceX, Blue Origin and Generation Orbit. For the first time, the intention to build a hypersonic airliner in an aerospace company was announced in 2019. Then the manufacturer announced the creation of an aircraft that could cover the distance from New York to Paris in just an hour and a half.