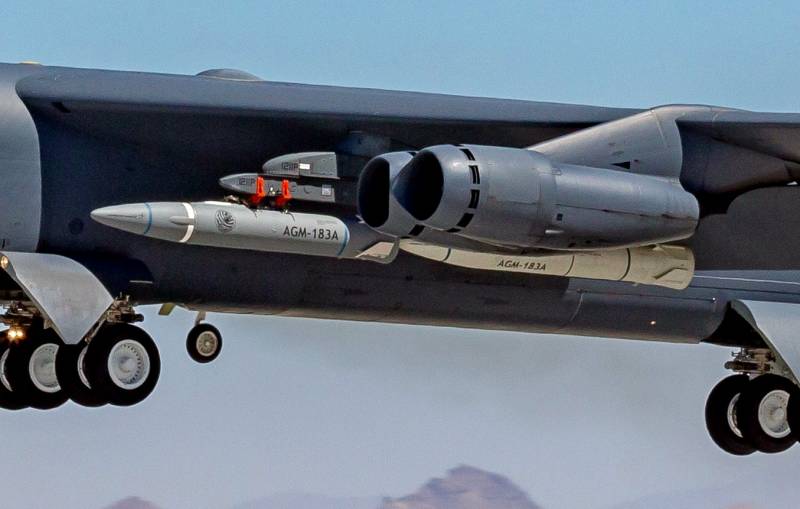 According to a source in the US Air Force, on August 8, aerodynamic tests were carried out on the AGM-183A ARRW hypersonic air-launched missile. The Boeing B-52H Stratofortress strategic bomber flew at once with two suspended missile samples.
ARRW is a solid-propellant air-launched missile, the warhead of which is a detachable supersonic unit with a Tactical Boost Glide (TBG) engine. According to some reports, the warhead can reach speeds up to M = 20. The missile is planned to be used, first of all, in the nuclear version - it will be equipped with B-52H and B-1B bombers.
The initial stage of design development for the creation of ARRW was carried out by Lockheed Martin - the cost of work under a contract signed by the US military authorities back in 2018 was estimated at $ 480 million. The first phase of R&D should be completed by the end of this year. The full contract, providing for the development, testing and preparation for the launch of the rocket into series, was signed at the end of 2019. The total amount of the contract is about $ 989 million. Completion date - December 2022.
In June, the United States Air Force ordered eight prototypes of the ARRW supersonic missile, sources said. Flight tests are planned for 2021 and 2022 fiscal years. Four of the eight missiles will enter service in fiscal 2023 (or at the end of calendar 2022).