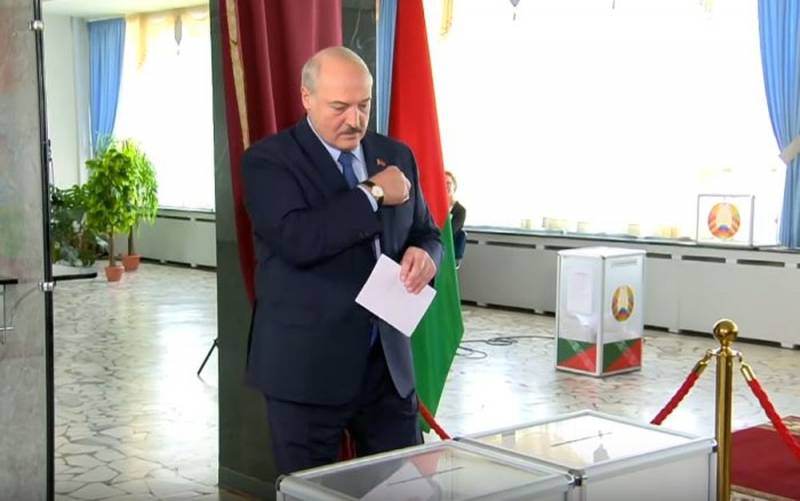 On August 9, 2020, President of Belarus Alexander Lukashenko held a press conference after leaving the polling station to vote. During his conversation with journalists, he touched upon the topic of three dozen Russians detained near Minsk, whom the Belarusian authorities and the media did not hesitate to call "Wagner PMC militants" who had arrived to destabilize the situation.
The President said that since the Prosecutors General of Russia and Ukraine did not come to Minsk at his request, this indicates the devil-may-care attitude of Moscow and Kiev to the fate of those arrested, suspected of preparing a terrorist attack.
So far, no one has arrived, after I have invited - prosecutors of one and the second. But our prosecutor is waiting for his arrival. They will not come - we will figure it out ourselves and solve the problem. But the invitation of prosecutors and their refusal to come here means that they do not care about the fate of these guys. Sent and sent
- he said.
Lukashenko clarified that on August 7, 2020, he spoke by phone with Russian leader Vladimir Putin. The heads of state agreed to investigate this issue in detail. In addition, Kiev also got involved and sent its suggestions and comments to Minsk.
First they were sent to Venezuela, then to Turkey, then to Libya, then allegedly Igor Sechin hired them to guard oil facilities somewhere, to which he said that he had nothing to do with this. I believe him
- he explained.
It should be added that on the same day Lukashenka announced
receiving
from Putin, a five-page letter containing information regarding the detained Russians. This document has already been sent to the Investigative Committee of Belarus for a comprehensive study. In addition, the President of Belarus also added that no one will be able to spoil relations between Minsk and Moscow. We remind you that on August 6 Lukashenka
invited
Prosecutors General of Russia and Ukraine to arrive in Minsk to investigate the arrested Russians.