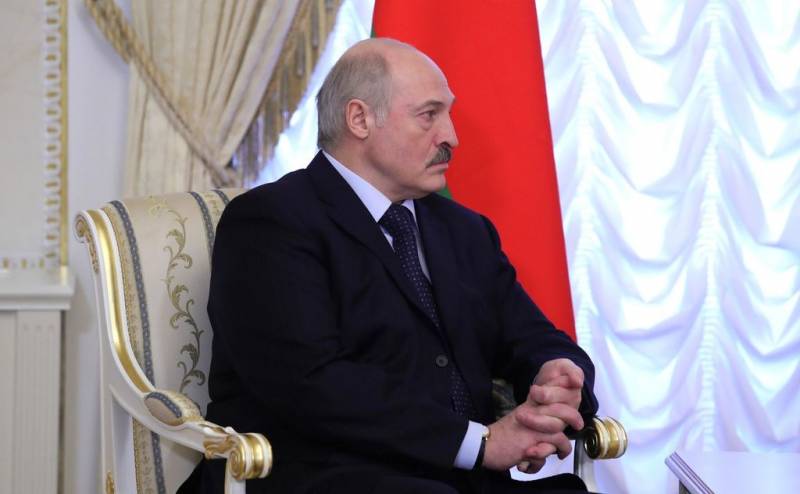 On August 9, 2020, on the day of elections for the head of state in Belarus, incumbent President Alexander Lukashenko made several statements that relate to Russia.
Lukashenko said that he had received a letter from Russian President Vladimir Putin containing information concerning Russian citizens arrested at the end of July 2020 near Minsk. At present, the employees of the Investigative Committee of Belarus are working with the five-page document.
According to Lukashenko, Putin offered to "investigate in detail" what happened and shared the information the Kremlin has on this matter. Also, the President of Belarus commented on the data that there was a provocation by a "third country" that wanted to embroil Minsk and Moscow.
Maybe, but what does it matter to me who provoked it? I work after the fact <...> I don't care who provoked, who directed. This is secondary, the main thing is that they do not start a fire in the center of Minsk. That's what matters to me
- explained Lukashenko.
The Belarusian leader stressed that Minsk will take into account all these circumstances, building further relations with Moscow. At the same time, he assured that Belarus is ready to normalize relations with Russia.
Yes, I reproached Russia for switching from fraternal to partnership relations. After that, it was clearly stated by the President of Russia: "We will build fraternal relations with you."
- specified Lukashenko.
The Belarusian leader explained that he received the letter the day after the telephone conversation with his Russian counterpart, which took place on August 7, 2020. He added that during the conversation, the heads of the two states agreed that "no media, Wagners and others" will be able to influence good-neighborly relations between Minsk and Moscow.
This is the quintessence, the essence of our conversation with the President of Russia
- summed up Lukashenko.