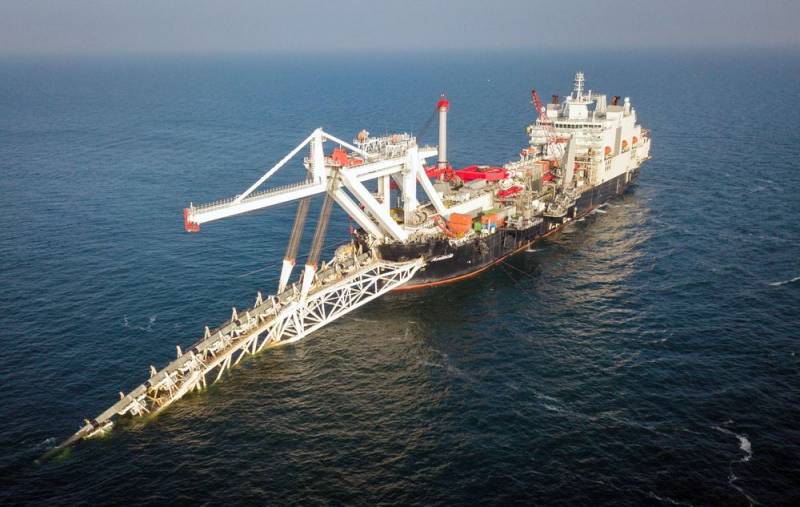 The completion of the last kilometers of the Nord Stream 2 gas pipeline has become a real destroyer of relations between the United States and Germany, writes the German newspaper Süddeutsche Zeitung.
SZ notes that Berlin is openly outraged by the threats from the US Senate. The Germans see them as "Wild West" techniques and regard them as an announcement
economic
War.
There will be no mercy
- it is from this perspective, according to the publication, that the letter of three American senators is considered in Germany, who in an ultimatum demanded that the German port of Mukran, located on the island of Rügen in the Baltic Sea, stop cooperating with the gas transportation project, otherwise it risks its financial survival.
The publication draws attention to the fact that the situation around the "Nord Stream-2" has seriously deteriorated. If in 2017 the Americans did not show much activity, reacting sluggishly to construction, then at the end of 2019 they launched a decisive attack on the project. They managed to put pressure on the Swiss-Dutch company Allseas and its ships stopped laying pipes on the bottom of the Baltic when there were only a few kilometers left to complete. Now the Americans are targeting Russian vessels - KMTUS "Akademik Chersky" (in the port of Mukran) and TUB "Fortuna" (in the port of Rostock). At the same time, there is a huge warehouse with pipes for the gas pipeline in the port of Mukran.
You will destroy the fortune of your shareholders and you will definitely receive claims from your shareholders for billions of dollars
- leads the publication of the threat of American senators to the German port.
At the same time, SZ indicates that the port of Mukran is not privately owned. It is 90% owned by the city of Sassnitz and 10% by the state of Mecklenburg-Western Pomerania. Moreover, the German Ministry of Economy immediately reacted to the threats of the Americans, calling the extraterritorial sanctions unacceptable and violating international law.
Many German
policy
have already condemned the pressure of the Americans, considering the actions of the United States as an aggressive interference in the sovereignty of Germany and the entire European Union. Moreover, they started talking about the need to develop countermeasures so that this does not happen again.
To complete the construction of Nord Stream 2, only 160 km of pipes remain to be laid. 120 European companies are involved in the project and about € 9,5 billion have been invested.