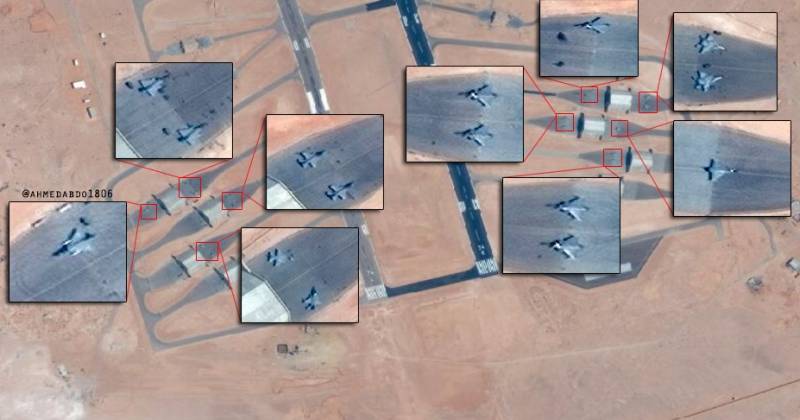 Cairo continues to build up its air strike force on the western border. Over the past few days, the Egyptian Air Force has transferred 18 fighters to the Habata airbase ("Habata").
Among the planes sent by the Egyptians were the French Mirage 2000 and Rafale, the Russian MiG-29M / M2 and the American F-16, that is, all types of relatively modern fighters available to Egypt. This information is proved by satellite images posted on the Web by users who are monitoring the situation in the north-eastern part of the African continent.

It should be noted that the Khabata airbase is located just 50 km from the border with Libya. This is an advanced military facility, which will be primarily involved in the event that Cairo decides to send its troops into a neighboring country.
Throughout 2019 and the first half of 2020, the Khabata airbase was actively modernized. It has new parking aprons, aircraft shelters.
It should be added that in total, the Egyptian Air Force has: 24 pcs. Rafale, 15 pcs. Mirage 2000 of several series, at least 14 pieces of MiG-29M / M2 and 218 pieces of F16 of various modifications (B, C and D). By the end of the year, the fleet of the MiG-29M / M2 of the Egyptian Air Force should be 46 single-seat MiG-29M and 6 two-seat MiG-29M2 intended for combat training of pilots. In addition, delivery of 5 Su-35s is expected, which have already been produced in Russia and are undergoing factory flight tests.