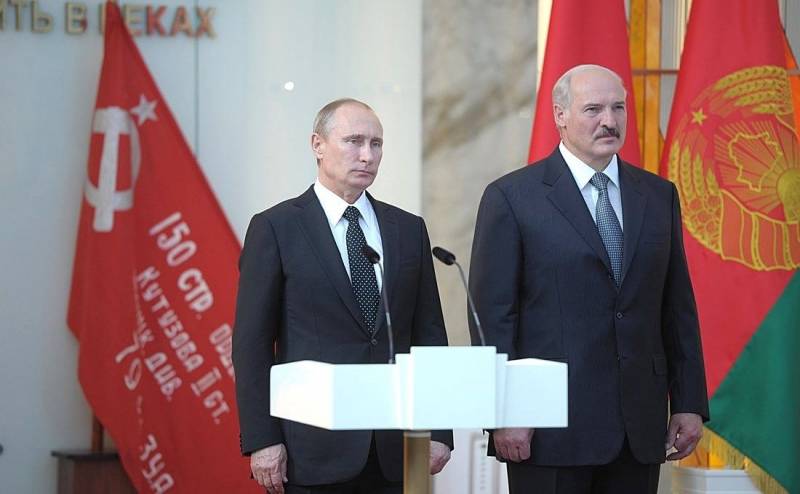 Ukrainian
political
analyst Vasily Vakarov said on the air of the UkrLife channel that Moscow could block Chinese transit to Minsk in response to the unfriendly actions of President Alexander Lukashenko.
According to Vakarov, after winning the elections, Lukashenka will not stop "playing" at the sovereignty of Belarus and will bring the matter to the denunciation of the treaty on the Union State with Russia. However, the Kremlin has many opportunities to eventually force it to make the decision Moscow needs.
The expert is sure that on August 10, 2020, the CEC of Belarus will announce that Lukashenka won the elections, gaining 78% of the vote. It is important for Lukashenka that he has more percentages than Putin and Zelensky, and the number of people does not matter. He has already made it clear that he sees Washington and Beijing as strategic partners. But if the West does not recognize the election results, it will be difficult for it to stay in power.
Belarus is playing games with China, however, Russia does not prohibit the transit of Chinese goods through Belarus. And this is a trump card in the hands of Moscow, she says to Lukashenko: "Look, if we block your transit, then how will you feed your population?"
- specified Vakarov.
The expert believes that despite all the failure of Russia's policy in Belarus, Moscow still has a serious
economic
pressure lever on Minsk.
In turn, the Ukrainian political strategist Sergei Gaidai told the Novoye Vremya magazine that Ukraine hopes that Russia will lose Belarus as a zone of its influence.
Lukashenka has never had such a bad situation in his entire history.
- Gaidai emphasized.
The expert predicts that after the presidential elections in Belarus, the events that took place in Ukraine in 2004 and 2013 may begin there. At the same time, Russia found itself in a difficult situation.
The Kremlin would like to replace the obstinate and ineffective dad and would be ready to stake on an alternative candidate, but guaranteed to be pro-Russian
- said Gaidai.
But Lukashenka managed to "clean up" the election field and the Kremlin is now afraid of the development of events in Minsk according to the Ukrainian scenario, because in the event of the victory of the "belated national revolution" in Belarus, this country will become an ally of Ukraine.