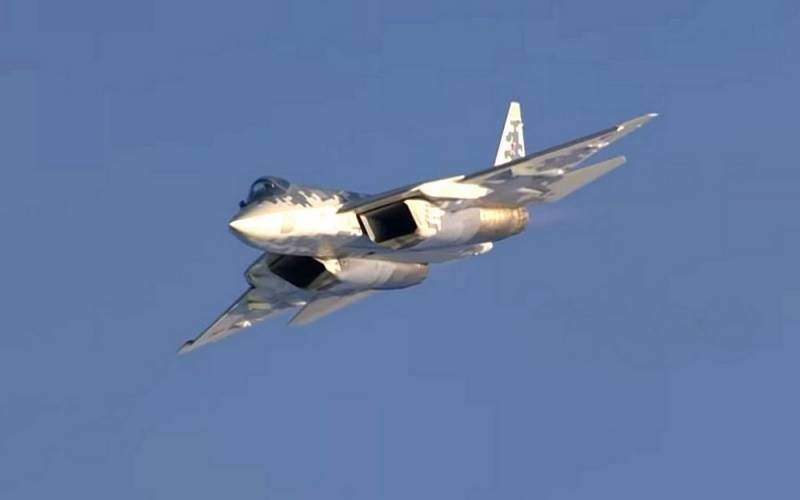 Russian fifth-generation Su-57 heavy fighters have received new capabilities that make them even more attractive in the arms market, writes the American edition of Military Watch.
In June 2020, the multifunctional Su-57 was tested in an unusual role. He commanded and controlled a group of 35 ++ generation Su-4 multirole fighters. Moreover, the "flock" of Su-35s participated in this experiment with the Su-57 in real combat conditions. Now Russian fighters can operate in a single information space, which significantly increases the overall combat effectiveness and potential of the Aerospace Forces.
It is unclear whether the tested Su-57 was serial or is one of the prototypes that have been used for testing for several years. The two prototypes were previously deployed at the Russian Khmeimim airbase in Syria, where they flew combat missions against jihadists. Perhaps the experiment with the Su-35 group was carried out there.
The Su-35 has been in service since 2014. They are designed on the basis of the Soviet Su-27s to counter the fifth-generation American fighters F-22 Raptor and F-35 Lightning II.
Military Watch clarifies that the transformation of the Su-57 into a "command plane" became possible thanks to the introduction of artificial intelligence, which, in turn, reduced the workload on the pilot.
It is known that the Russians intend to start testing the upgraded version of the Su-57 from 2022 and complete them in two years. The plane should have new engines, avionics and weapons. Maybe it will be called "Su-57M" or "Su-60".