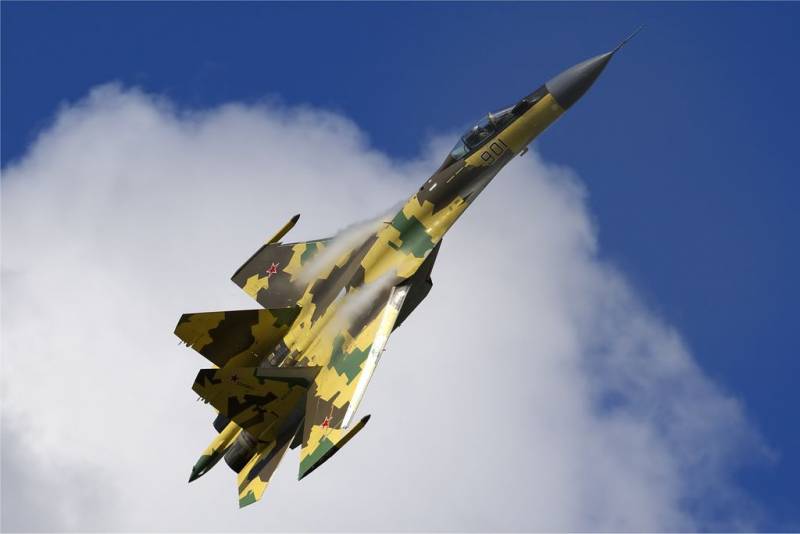 At one time, the Egyptian Air Force acquired light Rafale fighters from the French, and F-16s from the Americans. But soon the Egyptians will have heavy Russian Su-35s. In Cairo, they are confident that they will help withstand the air forces of Israel and other countries if necessary.
According to the professor of the Department of Strategic Studies of the Higher Military Academy named after Nasser (Cairo), ex-head of the Egyptian Army Intelligence Directorate, Major General Nasr Salem, his country's acquisition of Su-35 fighters will ensure proper airspace control. Su-35s surpass in their characteristics not only the Egyptian Rafale fighters, but also the deeply modernized F-16s of the Israeli Air Force. They can even withstand the American F-35, writes The EurAsian Times.
That is why the United States strongly objected to Egypt acquiring the Su-35. And now the Egyptians are under the threat of US sanctions, which are provided for by the US Countering America's Adversaries Through Sanctions Act (CAATSA).
Salem is confident that the Egyptian authorities have chosen to diversify their weapons so as not to depend on the United States. They are trying to get weapons that are no worse than what Israel has. Previously, Washington annually allocated $ 1 billion in aid to Cairo, which was supposed to go to purchase
equipment
from the USA. However, since 2013, when the Egyptian military removed the Muslim Brotherhood (an organization banned in Russia) from power, problems began in relations with the United States.
Why isn't the US supplying Egypt with the F-35 fighters it supplied to Israel if they are so opposed to buying Russian Su-35s?
- asks Salem.
We remind you that Egypt became the first customer of Rafale, buying 24 fighters 14 years after they entered service in 2001. Until recently, these were the most modern aircraft of the Egyptian Air Force, together with the Russian MiG-29M (about 50 pieces). At the same time, Egypt has more than 200 pieces of F-16, but all of them are already outdated, since they were delivered in the period 1982-2002.