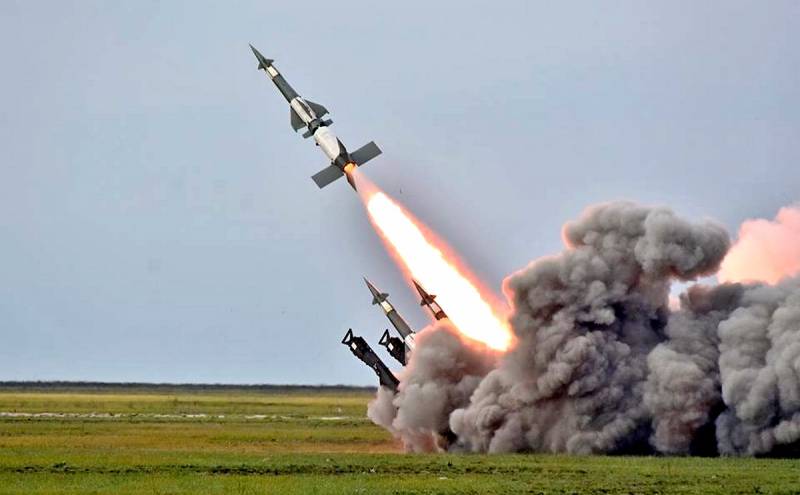 The Armed Forces of Ukraine are returning to service the previously decommissioned old Soviet short-range anti-aircraft missile systems S-125 at a time when Kiev is selling newer S-300 air defense systems to Washington, writes the American edition of Military Watch.
SAM S-125 "Neva" were adopted in the USSR in 1961. They first showed themselves in real combat conditions in 1973, during the Yom Kippur War. They destroyed 5-9 F-4E Phantom fighters of the Israeli Air Force. In 1980, several Mirage F1 fighters of the South African Air Force were shot down in the skies over Angola. They also have a US Air Force B-52 bomber shot down during Operation Desert Storm in 1991, as well as an F-117 stealth fighter and a US Air Force F-16 fighter over Yugoslavia in 1999. In 2015, an American MQ-125 Predator drone was shot down in the skies of Syria from a C-1, and in 2018, five NATO cruise missiles were intercepted.
Now Ukraine is actively modernizing these air defense systems. The latest version is called S-125-2D (Pechora-2D for export deliveries). The modernization made it possible to increase their radius of action and strengthen the resistance to electronic warfare. At the same time, the continuing tension in the southeast of the country and the frankly poor state of the Ukrainian Air Force indicate that the Ukrainian military may try to strengthen its defenses precisely at the expense of the S-125-2D. They plan to use these complexes to protect administrative centers and military facilities, but their limited mobility seriously reduces their capabilities. In addition, they are unlikely to be able to withstand the aviation of the Russian Aerospace Forces.
It is noteworthy that Ukraine did not acquire new air defense systems after the collapse of the USSR. Kiev still relies on the S-300PT and S-300PS of the 1980s as long-range air defense systems. Moreover, Ukraine sold part of its S-300s to the United States, where they are used for testing in order to develop new means of overcoming the air defense of a potential enemy and penetrating into its airspace.
As for Russia, Moscow has long since removed the S-125 from service and is now deploying Buk-M3, S-350 and Pantsir-SM air defense missile systems instead. They are technologically ahead of even the upgraded S-125s by several decades.