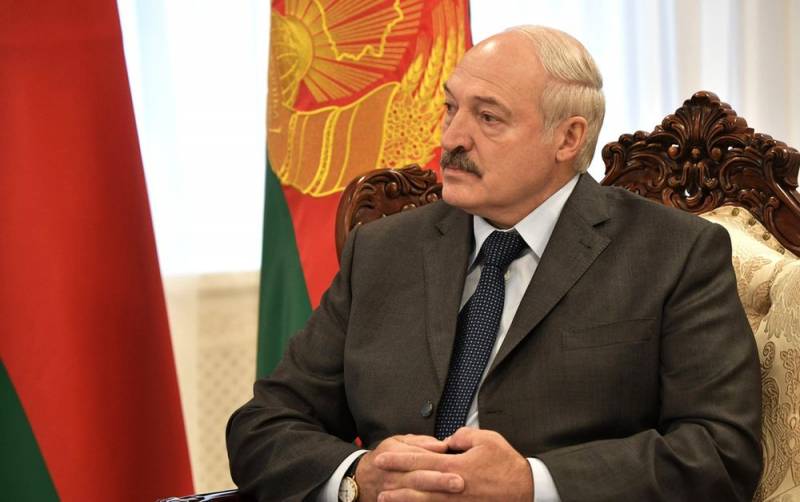 The multi-vector nature of Belarusian President Alexander Lukashenko will soon come to an end, said Archil Sikharulidze, a political scientist from Georgia, founder of the SIKHA foundation research center.
Georgian expert said in an interview with a multimedia publication
"Ukraine.ru"
, which is part of the MIA "Russia Today", that the Belarusian leader is trying to get maximum benefits from Moscow and the European Union at the same time. However, such a double game cannot last long, because without the support of Russia, the main trading partner, it will suffer
economy
Belarus.
Such a double game, of course, was present, but this does not go further, because Mr. Lukashenko has a clear understanding that his budget will not last long without the help of the Russian Federation, without the support of the Kremlin, there are no resources
- explained Sikharulidze.
The expert is sure that Lukashenka will "bargain" a little longer, and then the relations between Belarus and Russia will become warmer. For Brussels and Washington, Lukashenka's candidacy is absolutely unacceptable. Now Minsk is holding on thanks to
political
and financial support from Moscow.
I think that Lukashenka will remain in power, but this proves once again that the turnover of power is important, even in a dictatorship. It is impossible for only one person to be permanently, since in such conditions there is no impetus for development from the elites
- added Sikharulidze.
We remind you that on August 7, 2020, Russian President Vladimir Putin chaired a meeting of the country's Security Council, at which issues important for Moscow were discussed.
Let's talk about the situation in the world as a whole, with an emphasis on the state of affairs in the post-Soviet space, bearing in mind that these are our closest neighbors, our allies, as a rule, our interests largely coincide, both economic and political. This is definitely one of our foreign policy priorities.
- said the Russian leader.
Note that the meeting of the Security Council took place after Putin and Lukashenka had a telephone conversation, during which the heads of state expressed a desire to resolve some of the "roughness" that had arisen in relations between the two countries.