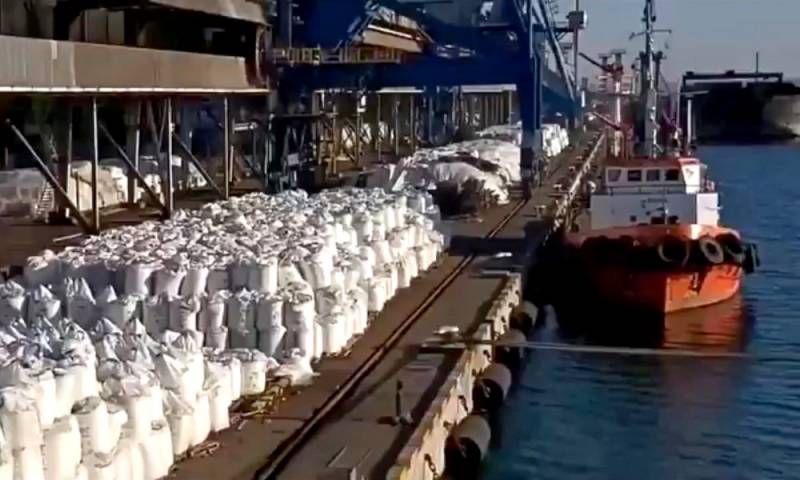 According to sources, about 10 thousand tons of expired ammonium nitrate is stored in the Odessa port "Yuzhny". This is approximately three times more than exploded the day before in Beirut.
Odessa media outlets indicated that President Volodymyr Zelenskyy has been informed of the situation and the necessary measures will be taken soon.
Meanwhile, Odessa is not the only city in Ukraine where stocks of ammonium nitrate are neglected. There are about 3,2 thousand tons of this explosive in the port of Nikolaev - this was reported by the media, referring to the former chief prosecutor of Ukraine Anatoly Matius. According to the ex-prosecutor, two years ago the ship "Tulza" entered the port, carrying ammonium nitrate on board - later the cargo was arrested.
The ship "Tulza" sails under the flag of Cook Island. The seized cargo is ammonium nitrate with a volume of about 3,2355 thousand tons of Kazakhstani production. The goods must be delivered to the warehouses of Alet Trading LLC, however, it is still located on the territory of the port pier in Nikolaev.
In Beirut, during the welding work on August 4, an explosion of 2,7 thousand tons of ammonium nitrate occurred, as a result of which 137 people were killed, about 5 thousand city residents were injured, and dozens of people are reported missing.