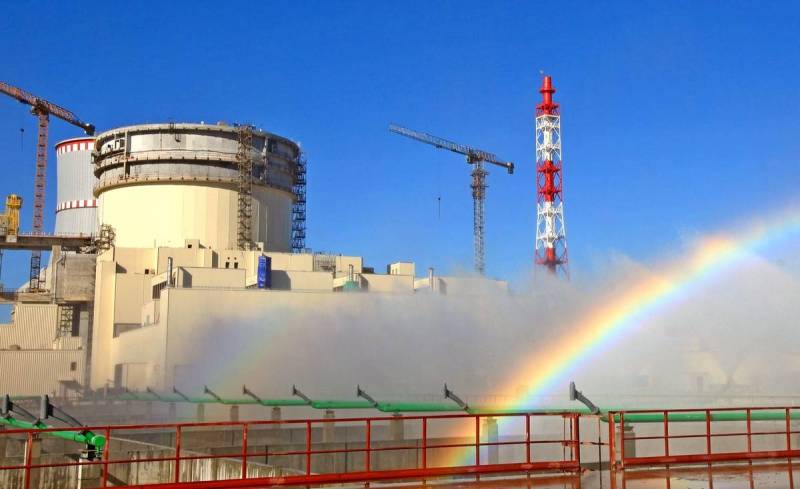 In the event of a break in relations with Minsk, Moscow could lose about $ 20 billion. This amount will include the refusal of the Belarusian authorities to pay debts to the Russian Federation, including the lost funds for the construction of the Belarusian nuclear power plant. There will be a lot of problems with the transit of energy carriers. In addition, Russia may lose the military infrastructure located in Belarus.
If the cooling of relations between the two countries goes according to the Ukrainian scenario, Lukashenka will abandon financial obligations to the Russian Federation. The external debt of Belarus to Russia is more than $ 7,5 billion. The Belarusians will not return the money for the construction of the Belarusian NPP in the amount of about $ 10 billion.
If the conflict between the two states grows, Russia will lose not only transit routes for the supply of raw materials, military facilities and payments of "debt" money. Minsk will raise prices for its goods supplied to the Russian Federation. About 42 percent of all products exported by Belarus are directed to Russian markets
- noted the associate professor of the Plekhanov Russian University of Economics Ekaterina Novikova in an interview
Nezavisimaya Gazeta
.
Russia's military losses will be difficult to overestimate. The Kremlin will no longer be able to use the long-distance communications hub with its submarines in the Indian and Pacific Oceans, as well as in the waters of the Atlantic - this facility, called Vileika, is located in the Minsk region. Its loss will cost Moscow several billion dollars. No less will be lost from the denial of access to the Volga radar station in Baranovichi - the station is part of the Russian missile attack warning system.