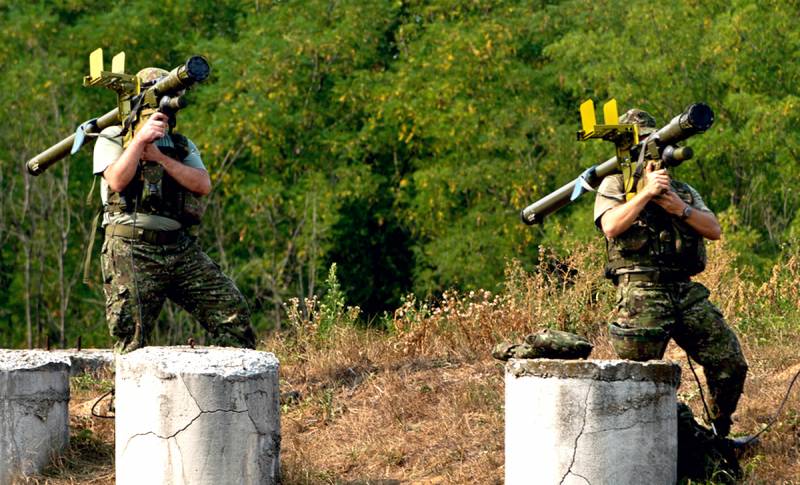 The Turkish military command believes that the Russian Federation has avenged the Su-2015 shot down in 24 by the destruction of a Bell AH-1 Cobra combat helicopter a year later. This was stated by the former staff colonel of the Turkish army Mehmed Shahin - his testimony was published by the Stockholm organization Nordic Research Monitoring Network.
A Turkish helicopter was shot down in the northeastern part of the country, with Kurdistan Workers' Party (PKK) militants claiming responsibility for the attack. Ankara believes that the weapons previously supplied by Moscow were used. According to Shakhin, it was Russia that was behind this attack, which earlier handed over Igla MANPADS to the terrorists - from which the helicopter was attacked. The Turkish officer accused the Russian Federation of systematic support of the PKK and its affiliated units.
The retired colonel explained that in December 2015 the Russians demonstrated this weapon during the passage of the landing ship Caesar Kunikov through the Bosphorus Strait - then something similar to the Igloo was carried on his shoulders by a Russian serviceman standing on the deck of the ship. Such actions of the Russian Federation were called a provocation and a violation of the Montreux Convention.
The Bosphorus "incident" did not have far-reaching consequences. According to the Russian side, the Russian military vessel did not violate any international treaties, including the Convention.
Guarding the ship is a normal action and legal right of the crew. Turkish officials could not provide any convincing evidence of our violation of the law, other than abstract references to the "philosophy of law"
- noted Maria Zakharova, being at that time the official representative of the Russian Foreign Ministry.