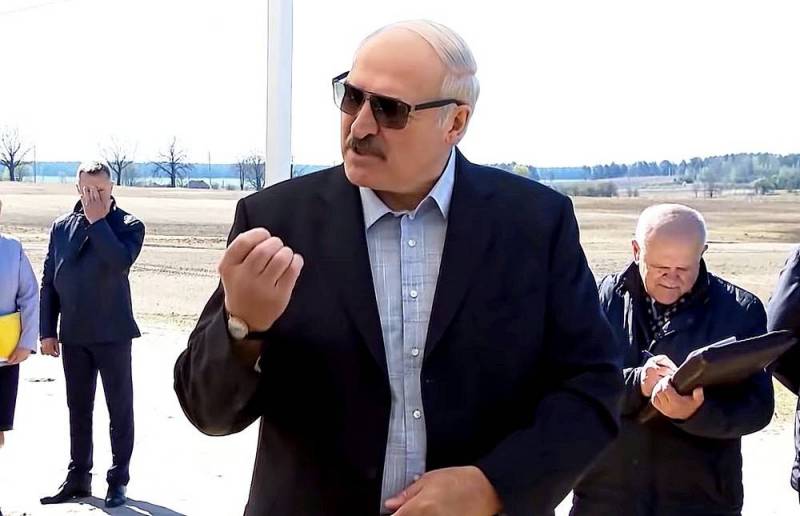 President of Belarus Alexander Lukashenko gave an interview to Ukrainian journalist Dmitry Gordon, in which the politician told a lot of interesting things about relations between Minsk and Moscow. In particular, the issue of the possibility of uniting Belarus and Russia was raised.
According to the Belarusian president, he would now reject the proposal for such a close union of the two states:
No, the train has already left. The people of the country are not ready and will never want to. This could have been done after the collapse of the USSR, about 25 years ago ... And I would not go to the post of speaker of the State Duma of the common state - I do not want to be the head of a warehouse
- Lukashenko noted, putting an end to the issue of uniting his country with the Russian Federation.
Gordon reminded the head of Belarus of the opinion of the journalist Aleksey Venediktov that Putin offered Lukashenko to take turns running the united state, alternating the posts of president and vice president. Lukashenka replied that he would not agree to this either:
Alexei sometimes comes up with interesting things. Changing positions in a year - this simply could not be. I would never believe in this
- emphasized the Belarusian leader.
Meanwhile, Russia and Belarus have been building a united state since 1999. Two years ago, both sides began discussing real steps towards integration, but due to disagreements between the presidents, the roadmaps were never signed. However, the leaders of the countries agreed to continue efforts to create a union state, provided that both Belarus and Russia remain independent.