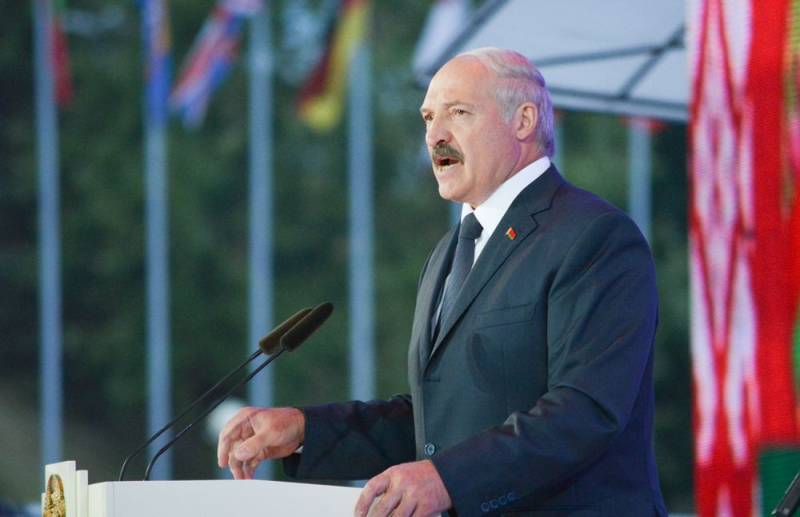 President of Belarus Alexander Lukashenko has set a course for a noticeable rapprochement with Ukraine and the West, this is the opinion of Alexei Pushkov, chairman of the ad hoc committee of the Federation Council of Russia on information policy and interaction with the media.
Senator told the newspaper
"Sight"
that Minsk, having invited not only the Prosecutor General of Russia, but also his colleague from Ukraine to investigate the 33 Russians detained on the territory of Belarus, has demonstrated that it is ready to play on the side of the forces opposing Moscow. In fact, Lukashenko sent a signal to Ukraine, the European Union and the United States that he is ready for closer relations, increasing the level of interaction, or for a situational union.
This is a continuation of the course that has been going on for the last 1,5 years. Its meaning is to distance the positions of Belarus and Russia, and on some issues even oppose them
- explained Pushkov.
According to the senator, Washington is playing a serious strategic game to increase its influence on Minsk and, naturally, the Americans see that Lukashenka is ripe for a certain level of cooperation. At the same time, the head of Belarus expects that he will be able to control the processes and they will not interfere with the implementation of his plans.
But the task of the United States is to take advantage of Lukashenko's tilt towards the West and Kiev to prepare for the change of power in Minsk. Now they will behave with him in the same way as they flirted with Viktor Yanukovych in Ukraine. But then they will find it a burden and start supporting the opposition forces.
- the senator is sure.
Pushkov noted that some Russians are mistaken about Lukashenka. They believe that the President of Belarus will stop making unfriendly attacks against Russia immediately after his re-election. Allegedly, he now specially arranged
political
show for elections.
But I think he is changing the political course of Belarus. Now it is important for him to win and achieve recognition of his victory in the West. Thanks to this, he plans to continue to hold power in his hands, although it is obvious that this will lead to protests.
- summed up Pushkov.