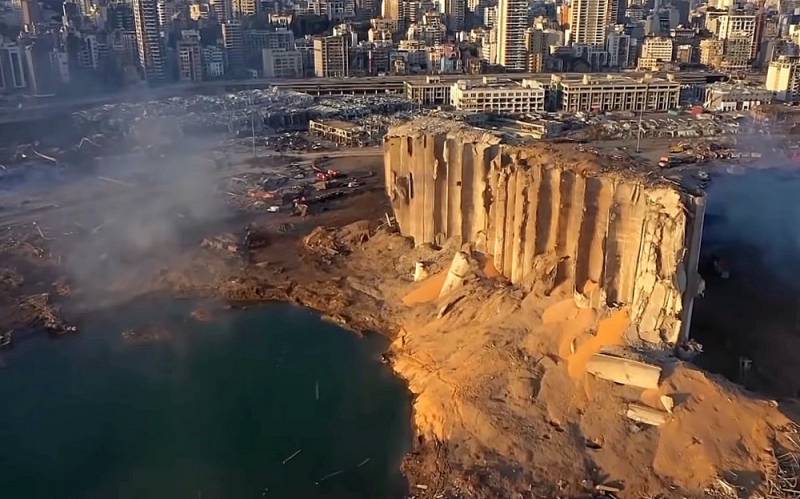 Russophobes from different countries are similar to each other like twin brothers. They use any pretext to accuse Russia, and when there is no such pretext, they simply invent it. Therefore, it is not surprising that the tragedy
what happened in Beirut
, they decided to use it for their own purposes.
According to the Czech Internet publication AKTUÁLNĚ, owned by the media company Economia as of billionaire Zdenek Bakaly, a shipment of ammonium nitrate (ammonium nitrate) was delivered to Beirut in September 2013. He was brought by the ship Rhosus, sailing under the Moldovan flag, in the crew of which there were eight citizens of Ukraine and two citizens of Russia. The ship belonged to the Russian businessman Igor Grechushkin, a native of Khabarovsk, who lives in Cyprus. It is this fact that is considered the "Russian trace" in the explosion that destroyed the port and part of the Lebanese capital on August 4, 2020.
At the same time, the Czechs themselves admit that the said ship transported 2750 tons of ammonium nitrate from the port of Batumi (Georgia) on the Black Sea to the port of Beira (Mozambique) on the east coast of Africa. During the voyage, the bulk carrier experienced technical problems, and the crew turned to the Lebanese authorities for permission to dock in Beirut. The Lebanese did not give permission, but detained the ship and confiscated the cargo, which had been stored all this time at berth No. 12.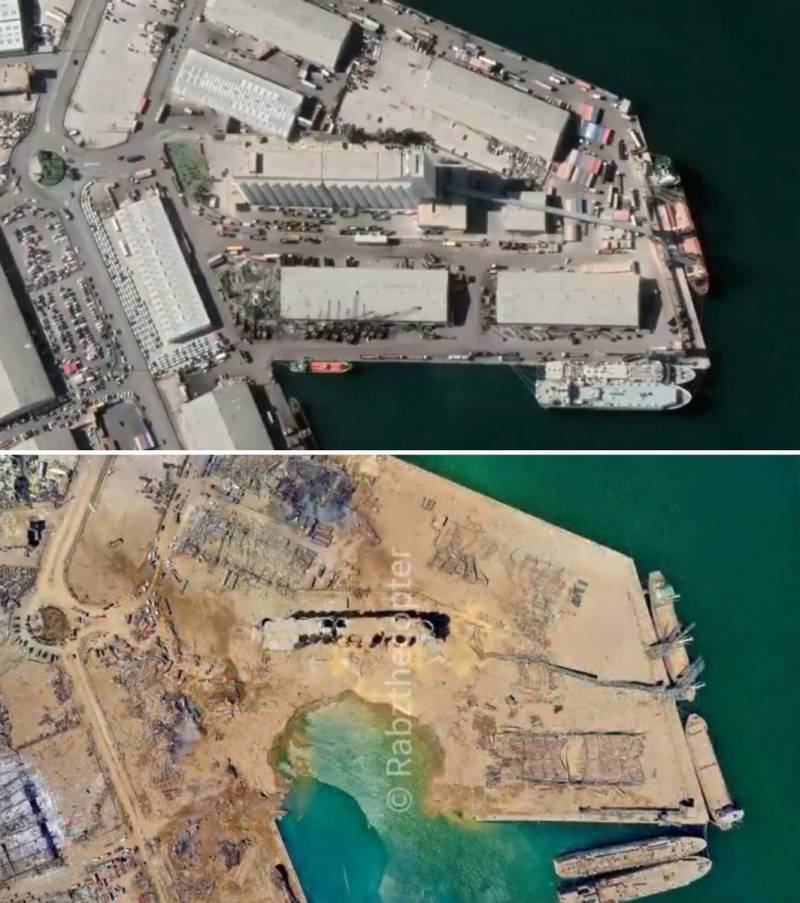 Port of Beirut. Before and after the explosion
Moreover, five crew members, including Captain Boris Prokoshev, could not leave the ship for about a year, since the Lebanese did not release them until they were paid the port dues. As a result, the Russian businessman declared bankruptcy, abandoned the cargo ship and did not pay the salary to the crew. According to the captain, the ship Rhosus sank off the Lebanese coast several years later.
Note that the "peace-loving" Czech Republic exported weapons worth 2016 billion kroons (18 million euros) in 692, and 2017 billion kroons (15 million euros) in 576. The bulk of military production was directed to the Middle East. The largest military industrial complex companies in the Czech Republic are: Česká zbrojovka, Excalibur Army (part of the Czechoslovak Group), Aero Vodochody, STV Group and Omnipol. But Russophobes will not write about this, but will stubbornly seek out specks.